Print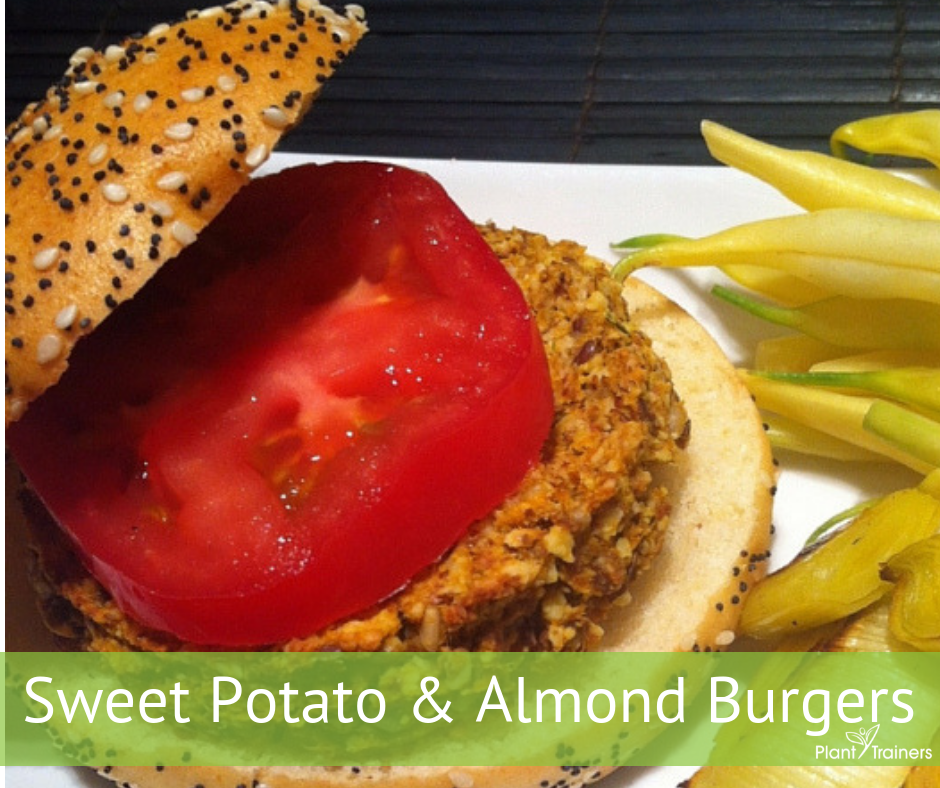 We love our vegan burgers and I love serving our family burgers that are healthy. We tried many different burger recipes, but so far the kids like my original vegan burgers best. I guess it's a texture thing. I'm OK with that because they are so good and filled with omegas, fiber, antioxidants and more!

I wanted to revamp the old vegan burgers to eliminate some of the oil and fat, but also to change it up a bit. So I took out the oil completely and replaced the avocado with sweet potato. I've also perfected the method for making a double batch without swearing at the Cuisinart.

Comment below and let me know how you like them.
Ingredients:
2 cups ground raw almonds

1/2 cup green onions

2 carrots, chopped

2 celery stalks, chopped

1/2 cup of mushrooms of your choice, chopped

Add 1/2 cup ground flax

1/2 cup ground sunflower seeds

4 cloves garlic crushed

½ cup cooked sweet potato

2 Tbsp apple cider vinegar

sea salt and paprika to taste
Directions:
Process the garlic

Add the onions and mushrooms and process

Put in the carrots (make sure they are chopped well) and process

Add the celery (make sure they are chopped well) and process

Scrape down the sides when necessary

In a bowl combine the mixture with the dry ingredients (Our kids like it smooth so I turn all the nuts and seeds into meal and then mix the two together with a wooden spoon until combined) If you want it chunkier leave the sunflower seeds in tact.

Line a baking sheet with parchment paper

I use the top ring of the Magic Bullet to make perfectly shaped and measured patties! (I use two spoons to make little nuggets for the kids)

Eat raw, fried or bake at 350 degrees for 30 min

This makes 10-12 power burgers
I always make a double batch and freeze them separated with parchment paper.
This way I can have a quick go to meal on busy days.
Enjoy!