Print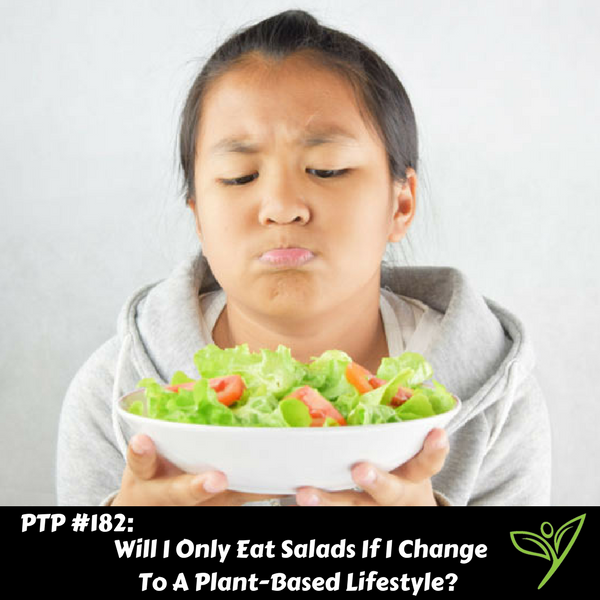 Podcast: Play in new window | Download
Subscribe: Apple Podcasts | Google Podcasts | Spotify | Stitcher | TuneIn | RSS
Will I only eat salads if I change to a plant-based lifestyle? One of the most common things we hear from people who are not really familiar with the plant-based world is "what can I possibly eat besides salads and broccoli." First of all, check out #plantbased on Instagram or scope out @planttrainers on Instagram and you'll see a whole world of delicious food.
Salads and broccoli are definitely part of the mix, but that should be the case for everyone. Give a listen and find out how we answer this question and leave your mouth watering for more. There are definitely hearty eats in the plant-based world. Once you know how to choose your ingredients, create texture and match up flavors, the world is your…well…oyster mushroom. So if you or someone you know is worried about having to eat salads all the time and always being hungry, then this episode is for you.
This week's question:
Kelly asks: "Hey Plant Trainers, will I only eat salads and feel hungry all the time if I go plant-based?"
Links to things we mentioned:
Amrita Bars – Use "PlantTrainers" at check-out for 15% off your order
Get 10% off your Healthfest 2017 Tickets by using the code "PlantTrainers" at checkout
ENERGYBits – Use "PlantTrainers" at check-out for 20% off your order
Plant Trainers on Instagram
#plantbased on Instagram
Thank you to this month's Patrons for supporting us on Patreon:
"Joe"
Millie Pearson
Stu Dolnick
Mary Lou Fusi

Don't forget to contact us at info@planttrainers.com with your question for our "Hey Plant Trainers" segment!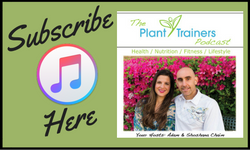 We hope you enjoyed this podcast! Please take a moment and leave us a rating and review over on iTunes – we would be grateful! This will help get our podcast out to others who may enjoy it. We promise to read your reviews and consider your feedback. This show is for you.
Please subscribe to The Plant Trainers Podcast on iTunes, Stitcher or Player.FM so you will know when we release a new episode. Now also available to Listen on Google Play Music!
Help us by spreading the news about our totally awesome Podcast!
Click here for a list of our services