Print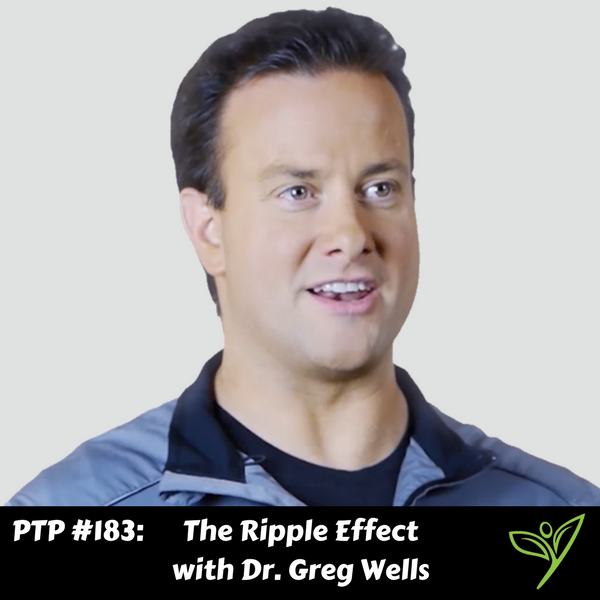 Podcast: Play in new window | Download
Subscribe: Apple Podcasts | Google Podcasts | Spotify | Stitcher | TuneIn | RSS
In today's episode of The Plant Trainers Podcast we talk to Dr. Greg Wells about the theory of The Ripple Effect. His latest book, The Ripple Effect: Sleep Better, Eat Better, Move Better, Think Better comes out April 4th, 2017. We discuss the many contributing factors of this book and how it affects your life.
As a scientist, broadcaster, author, coach and athlete, Dr. Greg Wells has dedicated his career to understanding human performance and how the human body responds to extreme conditions.
Dr. Wells is an assistant professor of kinesiology at the University of Toronto where he studies elite sport performance. He also serves as an associate scientist of physiology and experimental medicine at The Hospital for Sick Children where he leads the Exercise Medicine Research Program. There, he and his team explore how to use exercise to prevent, diagnose and treat chronic illnesses in children. Previously, he served as the director of sport science at the Canadian Sport Institute and taught elite sport coaches at the National Coaching Institute.
Throughout his career, Dr. Wells has coached, trained and inspired dozens of elite athletes to win medals at World Championships, the Commonwealth Games and the Olympics. He has studied athletic performance in some of the most severe conditions on the planet, like the Andes Mountains and the Sahara Desert.
Dr. Wells has had his own personal experience with the challenges and opportunities of adversity and human extremes. Late in his high school career, he broke his neck in a freak accident while swimming in the ocean and was in a halo brace before undergoing neurosurgery. Told by his doctor that he would never perform as an athlete again, he went on to compete at the international level in swimming. He has competed in events such as the Nanisivik Marathon – 600 miles north of the Arctic Circle – Ironman Canada, and the Tour D'Afrique, a grueling 11,000-kilometre event that is the longest bike race in the world.
A sought after speaker on the topic of human performance, Dr. Wells has spoken at top events like TEDX and the Titan Summit, alongside Sir Richard Branson. Dr. Wells is a frequent contributor to The Globe and Mail and has been an expert source to other top media outlets like ABC News, "20/20," The Discovery Channel, TSN, CBC and CTV. He also served as the sports medicine analyst for the Canadian Olympic Broadcast Consortium for the 2010 and 2012 Olympic Games.
In this episode we discuss:
Making a difference in India
Breaking his neck
Overcoming the odds
Intrinsic motivation
Fearful of failure
Olympian Scientist
Showing people how to improve their life using science
Athletes' biggest challenge
The best Athletes' common denominator
The Ripple Effect: Sleep Better, Eat Better, Move Better, Think Better
The most important of the Ripples
Broccoli having more protein than steak
1 tsp sugar can help you lose pounds though the year
His most meaningful work
Links to things we mentioned:
ENERGYBits – Use "PlantTrainers" at check-out for 20% off your order
Amrita Bars – Use "PlantTrainers" at check-out for 15% off your order
Dr. Greg Wells: Website, Facebook, Twitter, YouTube, LinkedIn, Instagram, Snapchat
The Ripple Effect – Sleep Better, Eat Better, Move Better, Think Better by Dr. Greg Wells  – (release date is April 4 & available for pre-order)
Thank you to this month's Patrons for supporting us on Patreon:
"Joe"
Millie Pearson
Stu Dolnick
Mary Lou Fusi


Don't forget to contact us at info@planttrainers.com with your question for our "Hey Plant Trainers" segment!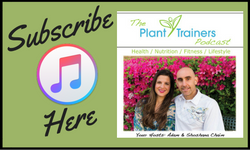 We hope you enjoyed this podcast! Please take a moment and leave us a rating and review over on iTunes – we would be grateful! This will help get our podcast out to others who may enjoy it. We promise to read your reviews and consider your feedback. This show is for you.
Please subscribe to The Plant Trainers Podcast on iTunes, Stitcher or Player.FM so you will know when we release a new episode. Now also available to Listen on Google Play Music!
Help us by spreading the news about our totally awesome Podcast!
Click here for a list of our services