Print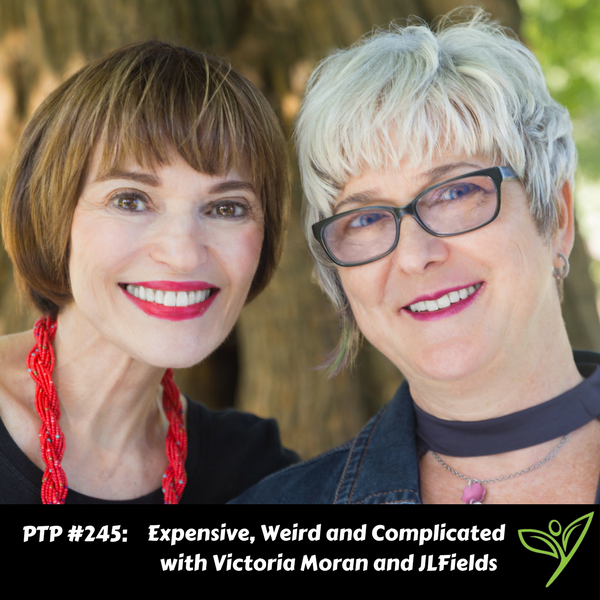 Podcast: Play in new window | Download
Subscribe: Apple Podcasts | Google Podcasts | Spotify | Stitcher | TuneIn | RSS
In today's episode of The Plant Trainers Podcast, we talk to Victoria Moran and JL Fields, the co-authors of The Main Street Vegan Academy Cookbook. We discuss some of the basic philosophies people identify with in the vegan and plant-based lifestyle. It's interesting how individual journeys change people and although an overall goal may always be the same, core values can transform. Of course we talk about food, hacks for chopping food bills and discuss one lucky lobster. We also get into a bit of a debate when it comes to the topic of health and Veganism. You'll have to listen for more on that.
Victoria Moran is a vegan of over three decades and was voted "PETA's Sexiest Vegan Over 50" in 2016. Listed by VegNews among the Top 10 Living Vegetarian Authors, she's written twelve books, including The Love-Powered Diet, The Good Karma Diet, the international bestseller Creating a Charmed Life, and the iconic Main Street Vegan, whose fans include Bill Clinton and Ellen DeGeneres, and which won the "Best of Vegan 2017" contest in the book category. Victoria was featured twice on Oprah, she hosts the award-winning Main Street Vegan show on Unity Online Radio. She is also producer of the upcoming documentary from filmmaker Thomas Wade Jackson, The Compassion Project.
JL Fields is a newspaper writer, magazine columnist, speaker, culinary instructor, lifestyle coach, activist, and radio personality. She is the author of VegNews Magazine's 2017 Cookbook of the Year, The Vegan Air Fryer, Vegan Pressure Cooking, and co-author of Vegan for Her and is the founder and director of the Colorado Springs Vegan Cooking Academy. She is also a brands consultant for a variety of national companies. JL did her culinary training at the Natural Gourmet Institute and the Christina Pirello School of Natural Cooking and Integrative Health Studies. She is a Main Street Vegan Academy–certified Vegan Lifestyle Coach and Educator and a certified Food for Life instructor with Physicians Committee for Responsible Medicine (PCRM). She writes and broadcasts from Colorado Springs, Colorado.
In this episode we discuss:
The Main Street Vegan Academy Cookbook

Lemon Dijon tempeh and mushrooms

Spirituality

Vegan values

The healthy vegan debate

Compassion

The 3 myths

Chopping your grocery bill

vegan = weird

The lucky lobster

Actionable tips for putting more compassion into their everyday life
Links to things we mentioned:
Thank you to our sponsor, Health IQ. To see if you qualify, get your free quote today at healthiq.com/planttrainers or mention the promo code "Plant Trainers" when you talk to a Health IQ agent.
Yummy Foods Activity Book For Kids
Victoria Moran – Website, Instagram
JL Fields – Website, Instagram
The Main Street Vegan Academy Cookbook: Over 100 Plant-Sourced Recipes Plus Practical Tips for the Healthiest, Most Compassionate You by Victoria Moran and JL Fields
Thank you to this month's Patrons for supporting us on Patreon:
"Joe"
Millie Pearson
Mary Lou Fusi
Carmen Fanous
Emily Iaconelli
Spanish Armada
Michele Olender


Don't forget to contact us at info@planttrainers.com with your question for our Plant Trainers Facebook Lives!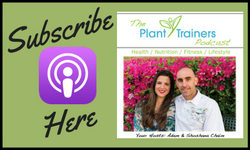 We hope you enjoyed this podcast! Please take a moment and leave us a rating and review over on Apple Podcasts – we would be grateful! This will help get our podcast out to others who may enjoy it. We promise to read your reviews and consider your feedback. This show is for you.
Please subscribe to The Plant Trainers Podcast on Apple Podcasts, Stitcher, iHeart Radio or Player.FM so you will know when we release a new episode. We're also available to Listen on Google Play Music!
Help us by spreading the news about our totally awesome Podcast!
Click here for a list of our services