Print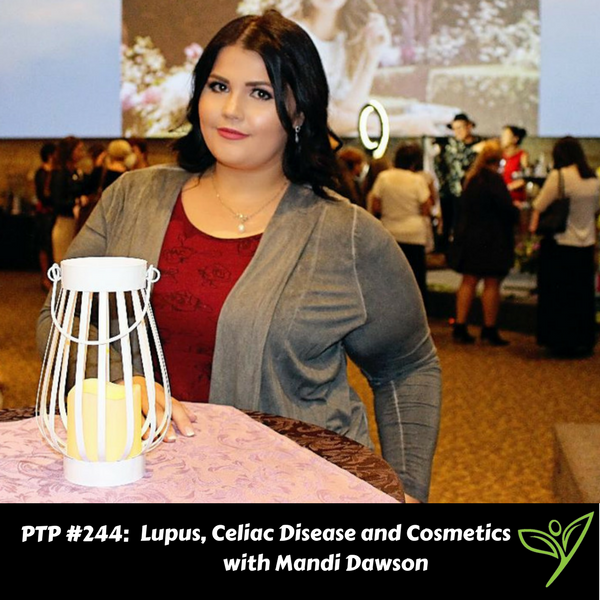 Podcast: Play in new window | Download
Subscribe: Apple Podcasts | Google Podcasts | Spotify | Stitcher | TuneIn | RSS
In today's episode of The Plant Trainers Podcast, we talk with Mandi Dawson about lupus, celiac disease and cosmetics. She has made many changes in her life due to her celiac and lupus diagnosis. She went from a junkier vegan diet to a more healthy, plant-based vegan diet to help battle her health issues. Today she tells us a bit of this story and lets us know about the creams, soaps and makeup we may be putting on our bodies. Mandi shares the effects they have on us and how we can make more compassionate choices for the animals, the world and ourselves. And yes, men, this is for you too! So don't go anywhere and share it with anyone in your life who is not using clean, vegan cosmetics.
Mandi Dawson is a Canadian/British makeup artist and total beauty lover. She was a child model from the age of 1 and was exposed to makeup from a very early age. She is now a beauty blogger at The Beauty Edition. Immediately after becoming vegan, Mandi started to change her focus and bring more attention to a Cruelty-Free and Vegan Beauty/Lifestyle.
In this episode we discuss:
Lupus

Celiac disease

The big 10

Cruelty Free and Vegan symbols

Parabens

Men's cosmetics

Mainstream cosmetics you can trust

Why you need to clean your cosmetic utensils

Tooth brushing oral hygiene

Oil pulling

Actionable tips for starting today

Supporting vegan and non vegan companies

Actionable tips to start with today to become more conscious about the cosmetics in your home.
Links to things we mentioned:
Thank you to our sponsor, Health IQ. To see if you qualify, get your free quote today at healthiq.com/planttrainers or mention the promo code "Plant Trainers" when you talk to a Health IQ agent.
Mandi Dawson – Website, Instagram, Facebook, Twitter, Pinterest
Saying "Goodbye Lupus" with Brooke Goldner M.D. – PTP167
The Hot Detox Plan with Julie Daniluk – PTP191
Joyous Health with Joy McCarthy – PTP061
Oil Pulling for Teeth Whitening & Bad Breath Tested – Nutrition Facts.org
Thank you to this month's Patrons for supporting us on Patreon:
"Joe"
Millie Pearson
Mary Lou Fusi
Carmen Fanous
Emily Iaconelli
Spanish Armada
Michele Olender


Don't forget to contact us at info@planttrainers.com with your question for our Plant Trainers Facebook Lives!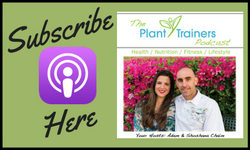 We hope you enjoyed this podcast! Please take a moment and leave us a rating and review over on Apple Podcasts – we would be grateful! This will help get our podcast out to others who may enjoy it. We promise to read your reviews and consider your feedback. This show is for you.
Please subscribe to The Plant Trainers Podcast on Apple Podcasts, Stitcher, iHeart Radio or Player.FM so you will know when we release a new episode. We're also available to Listen on Google Play Music!
Help us by spreading the news about our totally awesome Podcast!
Click here for a list of our services