Print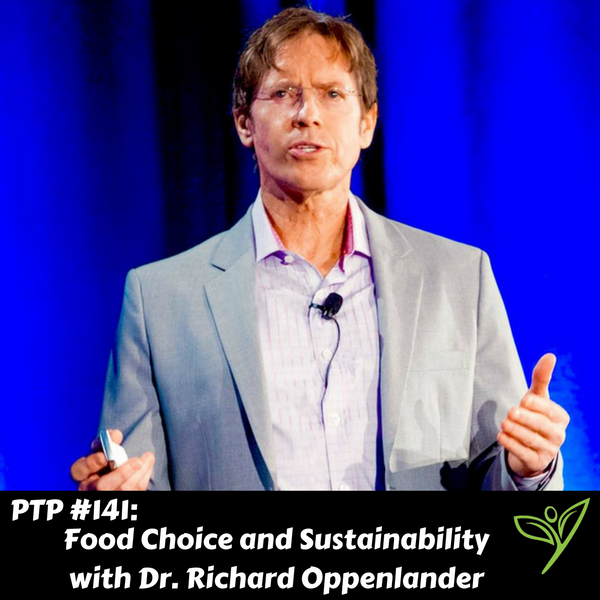 Podcast: Play in new window | Download
Subscribe: Apple Podcasts | Google Podcasts | Spotify | Stitcher | TuneIn | RSS
In today's episode of The Plant Trainers Podcast we talk to Dr. Richard Oppenlander. Dr. Oppenlander is a sustainability consultant, researcher, and author whose award-winning book, "Comfortably Unaware" has been endorsed as a must-read by Ellen DeGeneres and Dr. Jane Goodall among others. Dr. Oppenlander's most recent book, "Food Choice and Sustainability", has won numerous awards including the 2014 International Book Award and the 2014 Green Book Festival Award and is being used by think tanks and strategists for developing initiatives to advance change.
Dr.Oppenlander is a much sought after international lecturer on the topic of food choice and sustainability. He has spoken to the European Parliament  and served as the lead consultant for the documentary films "Food Choices" and "Cowspiracy". He also serves as an advisor to world hunger projects in developing countries and with municipalities in the United States. Dr. Oppenlander received an honorary award from the Hawaii Senate in April for his pioneering work regarding their food choice and environment connection.  Dr. Oppenlander has spent the past 40 years studying the effects that food choices and sustainability have on our planet and on us. He started an organic plant-based food production company, operates an animal rescue sanctuary (with his wife Jill), and is the founder and president of the non-profit organization, Inspire Awareness Now.  
Today's talk with Dr. Oppenlander should revolutionize the way you see food. We have a responsibility to ourselves, to others and to generations to come to start making better food choices and start doing it now. The predictions are startling. At the current rates, our planet is unable to sustain our eating habits. If we continue eating like this, we will see the fall of our ecosystems and further global warming, which means we are literally stealing food from our grandchildren and great grandchildren's mouths. This is an important message for everyone to hear, so gather your family and friends, give a listen and let us know your #1 take away.
In this episode we discuss:
The Hunger Games

What the SAD diet doing to our planet

Exceeding the tipping points

Sustainable and Optimal Relative Sustainability

Overpopulation and reproduction

Thoughts on Dr. McDougall and what he said

This is just another thing for us to do

Taking control

Actionable tips for making a difference today
Links to things we mentioned:
Dr. Oppenlander: Website, Facebook, Twitter
Food choice and sustainability: Why Buying Local, Eating Less Meat, and Taking Baby Steps Won't Work by Dr. Richard Oppenlander
Comfortably Unaware by Dr. Richard Oppenlander

Organic Plant-Based Food Production Company
Food Choices – Documentary
Cowspiracy: The Sustainability Secret – Documentary
Animal Welfare.org, for a cruelty-free lifestyle!


Don't forget to contact us at info@planttrainers.com with your question for our Plant Trainers Facebook Lives!
We hope you enjoyed this podcast! Please take a moment and leave us a rating and review over on Apple Podcasts – we would be grateful! This will help get our podcast out to others who may enjoy it. We promise to read your reviews and consider your feedback. This show is for you.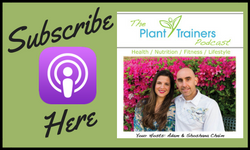 Please subscribe to The Plant Trainers Podcast on your favorite podcasting platform.



Help us by spreading the news about our totally awesome Podcast!
Click here for a list of our services