Print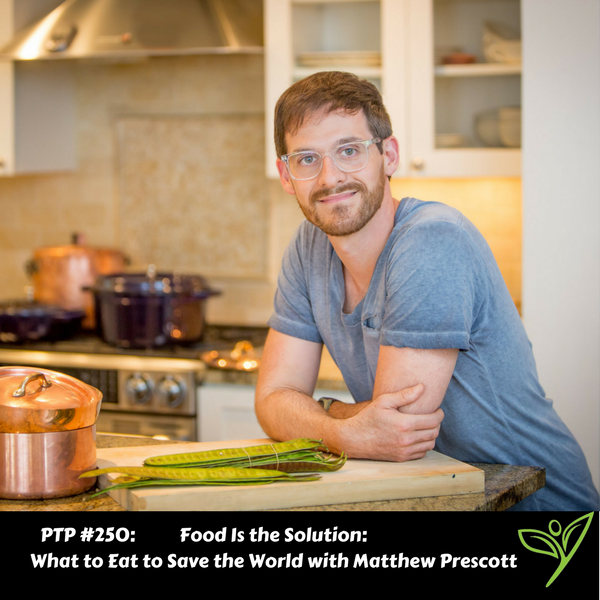 Podcast: Play in new window | Download
Subscribe: Apple Podcasts | Google Podcasts | Spotify | Stitcher | TuneIn | RSS

In today's episode of The Plant Trainers Podcast, we talk to the extremely intelligent Matthew Prescott about what to eat to save the world and the social and environmental issues associated with the current food production systems. There is a grave issue on planet earth and there is also a solution: food. We (as a society) have been trained to look away from the when our needs have a negative effect on the environment. This causes individuals to make up or repeat statements like "we will never run out of clean water" or "it takes more land to grow plants for humans than it does to raise cattle for food".
So today we get to the bottom of these myths, allowing humans to have more intelligent and fact driven conversations about the state of our plant and the food on our plate. Our hope is this will allow the masses to make more informed decisions about what is on the end of their fork, knowing the impact it's having on local and global levels. Please (press pause) and share this podcast on social media right now as this issue does not only affect you but your children and grandchildren.
Matthew Prescott is the author of Food Is the Solution: What to Eat to Save the World. He's an advisor to the Good Food Institute, Senior Director of Food & Agriculture for The Humane Society of the United States, and a leading figure in the global movement to reform how we farm and eat. A sought-after speaker and thought leader, Prescott has spent over a decade and a half sharing his ideas with Ivy League universities, Fortune 500 companies, consumers, and more.
His work has helped lead to sweeping changes in the supply chains of hundreds of major food companies, impacted countless individuals' diets, and has been covered extensively by the media: his work has been featured by CNN, in the pages of the New York Times, the Wall Street Journal, USA Today, the Boston Globe, and countless more; he's been published in FORTUNE, the Washington Post, Barron's and others; and he was even once a guest on NPR's Wait Wait…Don't Tell Me. He lives in Texas with his wife, the writer Lara Prescott.
In this episode we discuss:
Finding plant-based

The water crisis

Thinking of yourself first

Are we really running out of water?

Is eating fish really that bad?

Voting with your dollar

Land usage to create meat vs plants

The three Rs

How much trouble is our planet in?

Actionable tips for helping the planet

Matthew's Message for the Masses



Links to things we mentioned:
Thank you to our sponsor, Le Grand Power of Plants – "Let Your Food Be Your Remedy"
Matthew Prescott – Website, Facebook, Instagram, Twitter
Food Is The Solution: What To Eat To Save The World by Matthew Prescott
Thank you to this month's Patrons for supporting us on Patreon:
"Joe"
Millie Pearson
Mary Lou Fusi
Carmen Fanous
Emily Iaconelli
Spanish Armada
Michele Olender


Don't forget to contact us at info@planttrainers.com with your question for our Plant Trainers Facebook Lives!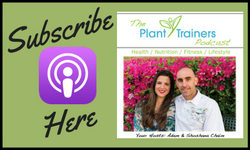 We hope you enjoyed this podcast! Please take a moment and leave us a rating and review over on Apple Podcasts – we would be grateful! This will help get our podcast out to others who may enjoy it. We promise to read your reviews and consider your feedback. This show is for you.
Please subscribe to The Plant Trainers Podcast on Apple Podcasts, Stitcher, iHeart Radio or Player.FM so you will know when we release a new episode. We're also available to Listen on Google Play Music!
Help us by spreading the news about our totally awesome Podcast!
Click here for a list of our services