Print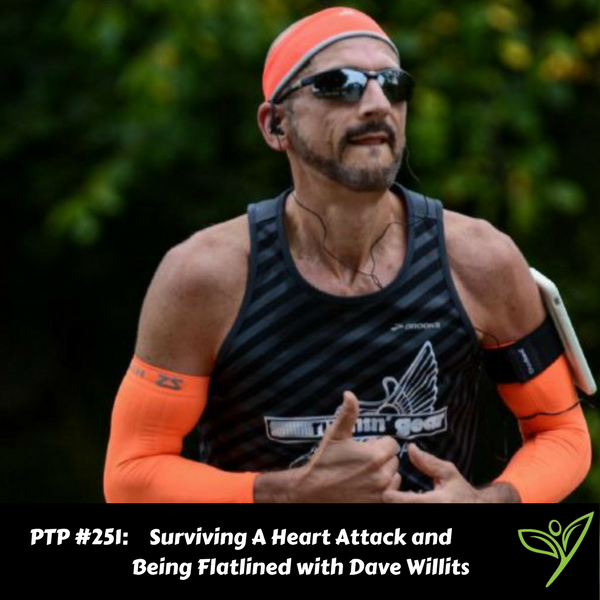 Podcast: Play in new window | Download
Subscribe: Apple Podcasts | Google Podcasts | Spotify | Stitcher | TuneIn | RSS

In today's episode of The Plant Trainers Podcast, we talk to Dave Willits known as the man who survived a heart attack after being flatlined. Dave seemed like a healthy, sporty guy on the outside, but little did he know that he would have to be shocked 11 times to be brought back to life. As you will hear during the interview, Dave's dietary lifestyle, with an added love for pizza, was a contributing factor to this horrible event.
We have a special place in our hearts (no pun intended) for this episode. It's just not sexy. What do we mean by that? Well, Dave didn't have a food addiction. He didn't have 100+ pounds to lose. He didn't have a drug addiction. We would never try to take away from the stories of others, including our guests and friends who have come so far and changed so much.
But the truth is, if you can see it on the outside, you know you need to make a change on the inside and these stories are easy to relate to by others in similar physical conditions. But with Dave, a lot like Adam, there were no major outward red flags screaming change your life now, before it's too late. If you look a certain way in the mirror, it's easy to think that you are invincible and these devastating events only happen to other people, and not you.
Over 12 years ago we lost a good friend to a heart attack…and on the outside, he was one of the last people of our group of friends who you would think would go off to play floor hockey and never return home again. We want to help others make those changes before it's too late even if they are not obese, on other medications or suffering from serious diseases. No one deserves to go through what Dave did especially when it is preventable.
Dave Willits is a simple and humble guy. He is out there trying to help others find the plant-based lifestyle. Today he is a single dad of a 22-year-old son, 13-year-old daughter. He's been the production manager for an automotive manufacturer for 20 years. Prior to that, he was in the pizza business for about 25 years, which may have been a big contributor to the massive heart attack that changed his life forever. You don't want to miss this story.
In this episode we discuss:
Life before flatlining

Looking good on the outside

The heart attack

His health today

Dr. Esselstyn

Seeing results

Committing to plant-based

Actionable tips starting out plant-based

Favorite meals

Message for the masses
Links to things we mentioned:
Thank you to our sponsor, Le Grand Power of Plants – "Let Your Food Be Your Remedy"
Dave Willits – Facebook
A Forefather of Plant-Based Nutrition, Dr. Caldwell Essylstyn – PTP208
Plant-Based Nutrition Support Group – PBNSG
The Inspiring & Motivating Josh LaJaunie – PTP207
Weight Loss & Ehlers Danlos Syndrome with Tim Kaufman – PTP209
Thank you to this month's Patrons for supporting us on Patreon:
"Joe"
Millie Pearson
Mary Lou Fusi
Carmen Fanous
Emily Iaconelli
Spanish Armada
Michele Olender


Don't forget to contact us at info@planttrainers.com with your question for our Plant Trainers Facebook Lives!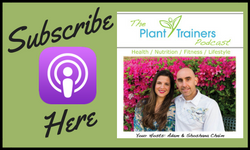 We hope you enjoyed this podcast! Please take a moment and leave us a rating and review over on Apple Podcasts – we would be grateful! This will help get our podcast out to others who may enjoy it. We promise to read your reviews and consider your feedback. This show is for you.
Please subscribe to The Plant Trainers Podcast on Apple Podcasts, Stitcher, iHeart Radio or Player.FM so you will know when we release a new episode. We're also available to Listen on Google Play Music!
Help us by spreading the news about our totally awesome Podcast!
Click here for a list of our services