Print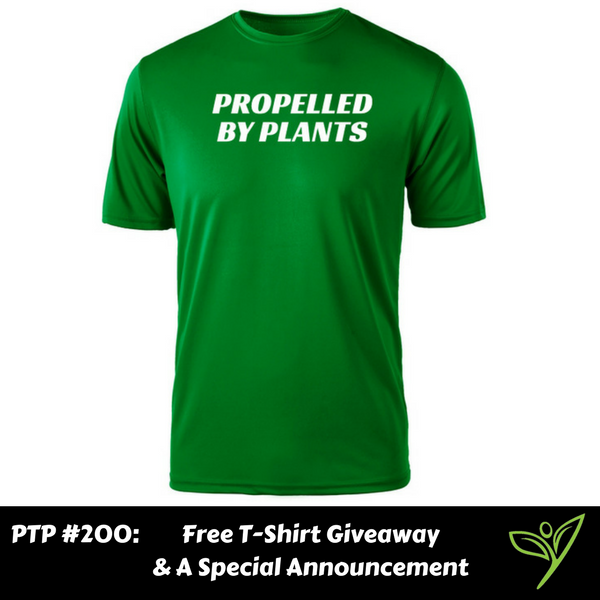 Podcast: Play in new window | Download
Subscribe: Apple Podcasts | Google Podcasts | Spotify | Stitcher | TuneIn | RSS
In today's episode of The Plant Trainers Podcast we come together to bring you episode 200 and to tell you about the free T-shirt giveaway and a special announcement! We are so excited to have reached this milestone. It is because of listeners like you, that we show up every week and put out content that we know inspires you. When we are not recording, coaching clients, teaching students and being parents, we shmooze with potential guests, invite them on the show, plan our conversations, watch them take different turns once we get chatting, edit and prepare show notes just like these! It's a labour of love and we love it when we get to hear your feedback!
Once you hit play you'll hear what we think is the coolest part about being the hosts of this podcast, you'll find out exactly how to get your hands on a brand new Plant Trainers FREE T-shirt, and you'll hear a special announcement about some upcoming changes around the Plant Cave. So give a listen and take some action.
This week's question:
There is no question this week. Adam and I just talk about what is on our mind and we have a cool announcement and contest for a free t-shirt!
Links to things we mentioned:
Leave a rating & review (to win your free t-shirt)
Order your "Propelled By Plants" t-shirt
Email info@planttrainers.com
Thank you to this month's Patrons for supporting us on Patreon:
"Joe"
Millie Pearson
Stu Dolnick
Mary Lou Fusi



Don't forget to contact us at info@planttrainers.com with your question for our Plant Trainers Facebook Lives!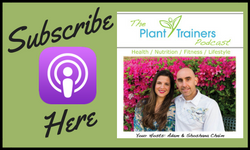 We hope you enjoyed this podcast! Please take a moment and leave us a rating and review over on Apple Podcasts – we would be grateful! This will help get our podcast out to others who may enjoy it. We promise to read your reviews and consider your feedback. This show is for you.
Please subscribe to The Plant Trainers Podcast on Apple Podcasts, Stitcher or Player.FM so you will know when we release a new episode. Now also available to Listen on Google Play Music!
Help us by spreading the news about our totally awesome Podcast!
Click here for a list of our services