Print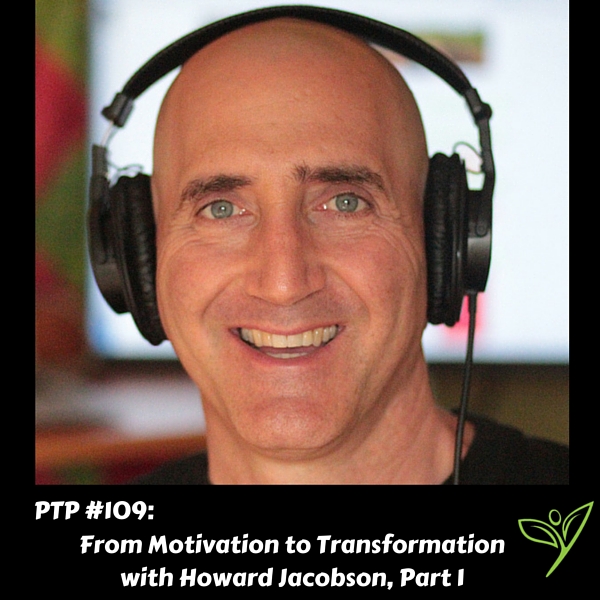 Podcast: Play in new window | Download
Subscribe: Apple Podcasts | Google Podcasts | Spotify | Stitcher | TuneIn | RSS

In today's episode of The Plant Trainers Podcast we talk to Howard Jacobson, PhD. Howard is a health educator, author, and broadcaster from Pittsboro, North Carolina. He is the host of the Plant Yourself Podcast and founder of TribeWell.us. He is a contributing author to Proteinaholic, by Garth Davis, MD, and Whole: Rethinking the Science of Nutrition, by T. Colin Campbell. Howard coaches, consults, and speaks on health and fitness for individuals, families, organizations, and communities.
Today we try to hash out the idea of connecting motivation to transformation. That is, being healthy isn't enough of a motivator for most people to actually reach their goals and stay with it long term. With Howard's guidance we explore different options for higher level motivations, how they work, what they look like in practice, and how we can connect with them and use them. Josh LaJaunie comes up a lot in this podcast as he is a big inspiration for Howard's thoughts on motivation. In this episode, we mentioned that Josh would be coming on the show soon, but we decided to get him on before we aired this show so you would have a background story to refer to. So if you have not yet listened to PTP105 with Josh LaJaunie, you should consider going back and having a listen to that first.

This episode with Howard Jacobson will be a two part podcast as the conversation was just too good to cut short.
In this episode we discuss:
Vegan vs plant-based

Writing with Dr T. Colin Campbell and Dr Garth Davis

Motivation

The influence of Josh LaJaunie

Waiting for tragedy

Wanting to do things vs choosing to do them

Behavioral economics

Pain & pleasure – cost/benefit

Pain threshold and instant gratification
Links to things we mentioned:
Howard Jacobson's Website, Facebook, Plant Yourself Podcast
Losing 200lbs & Becoming An Athlete with Josh LaJaunie – PTP105
Plantpower vs Plantbased – PTP084
Proteinaholic with Garth Davis – PTP042
Our Transition To A Plant-Based Lifestyle – PTP003 
Diet For A New America by John Robbins
The Power of Fifty Bits by Bob Nease
Four Seconds by Peter Bregman
Your Survival Instinct is Killing You by Marc Schoen and Kristin Loberg
The Path of Least Resistance by Robert Fritz
Proteinaholic by Garth Davis M.D. and Howard Jacobson
The China Study by T. Colin Campbell
Whole: Rethinking the Science of Nutrition by T. Colin Campbell and Howard Jacobson
Google AdWords for Dummies by Howie Jacobson and Joel McDonald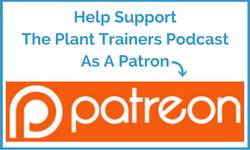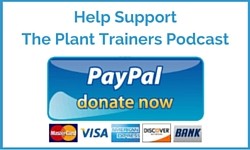 Don't forget to contact us at info@planttrainers.com with your question for our "Hey Plant Trainers" segment!

Do you want to create lifelong healthy eating habits for you or your family? Are you looking to help prevent heart disease, cancer and chronic diseases? Are you looking for guidance with your plant-based nutrition? We can help. If you are serious about getting results, you may be eligible for a FREE 30-minute Skype or phone consultation, where we can help you with your goals NOW. Easily book your session HERE. 
Subscribe to Adam's Journey by clicking here.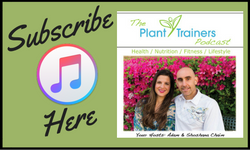 We hope you enjoyed this podcast! Please take a moment and leave us a rating and review over on iTunes – we would be grateful! This will help get our podcast out to others who may enjoy it. We promise to read your reviews and consider your feedback. This show is for you.
Please subscribe to The Plant Trainers Podcast on iTunes, Stitcher or Player.FM so you will know when we release a new episode. Now also available to Listen on Google Play Music!
Help us by spreading the news about our totally awesome Podcast!
Click here for a list of our services