Print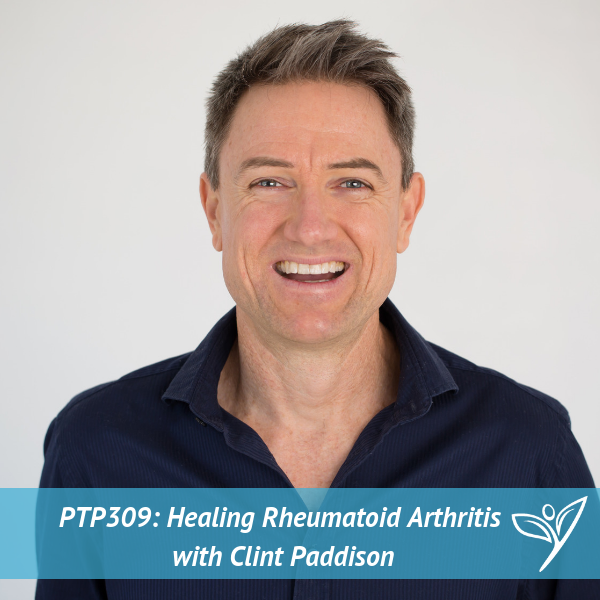 Podcast: Play in new window | Download
Subscribe: Apple Podcasts | Google Podcasts | Spotify | Stitcher | TuneIn | RSS

In this episode of The Plant Trainers Podcast, we talk with Clint Paddison about ways to heal rheumatoid arthritis. Rheumatoid arthritis is so prevalent these days and you hear about it all the time even in young children. Clint not only helps people manage their RA but he is a rheumatoid arthritis warrior himself. Despite the severity of the disease, this is a quite fun and entertaining episode. In fact, it's possibly one of our favorite.
We explore gender, hormones, and hypothyroidism in particular during this episode. Find out what to stop eating and what to start eating or if you're just learning about how to manage rheumatoid arthritis, if you're are in remission, or seem to be getting your symptoms back, then this episode is definitely for you. You're going to want to share this with everybody you know who suffers from RA.
Clint Paddison was diagnosed with Rheumatoid Arthritis in 2006 and within two years could barely walk with pain crippling 80% of his body. With bulldog determination, persistence and scientific experimentation, Clint turned his health around and now leads a healthy plant-based lifestyle drug-free. Despite the once-dire medical prognosis, Clint is now the loving father of three young healthy children Angelina, Arielle, and Aiden.
Clint has presented a TEDx talk, told his story on US television, written for 'Arthritis Matters' magazine, reached a million people through 'Body, Mind and Soul' magazine and appeared as a keynote speaker (or MC) at many of the biggest health conferences in Australia. Clint is the creator of the scientific-evidence-based 'Paddison Program for Rheumatoid Arthritis' which is being followed by RA patients in over 60 countries and has dramatically improved the lives of thousands of people with inflammatory arthritic conditions. Many of these people appear as guests on his popular podcast, telling their stories of life-changing improvements to further inspire others.
In this episode we discuss:
Comedy

How Clint found plant-based

Transformation of getting life back

Rheumatoid arthritis vs osteoarthritis

How to test for RA

Hereditary vs lifestyle

What can contribute to RA

Regular RA protocol

Prescription medication

Finding freedom

The gender card

Hypothyroidism

Coming out of remission

Heated oils

Detrimental foods

The best foods
Links to things we mentioned:
Facebook group – Plant-Based Health, Nutrition and Fitness
Clint Paddison: Website, Facebook, Instagram, Twitter
Meet Clint at Plant Stock
Thank you to this month's Patrons for supporting us on Patreon:
"Joe"
Millie Pearson
Mary Lou Fusi
Carmen Fanous
Emily Iaconelli
Spanish Armada
Michele Olender


Don't forget to contact us at info@planttrainers.com with your questions!
We hope you enjoyed this podcast! Please take a moment and leave us a rating and review over on Apple Podcasts – we would be grateful! This will help get our podcast out to others who may enjoy it. We promise to read your reviews and consider your feedback. This show is for you.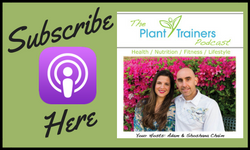 Please subscribe to The Plant Trainers Podcast on your favorite podcasting platform.



Help us by spreading the news about our totally awesome Podcast!
Click here for a list of our services