Print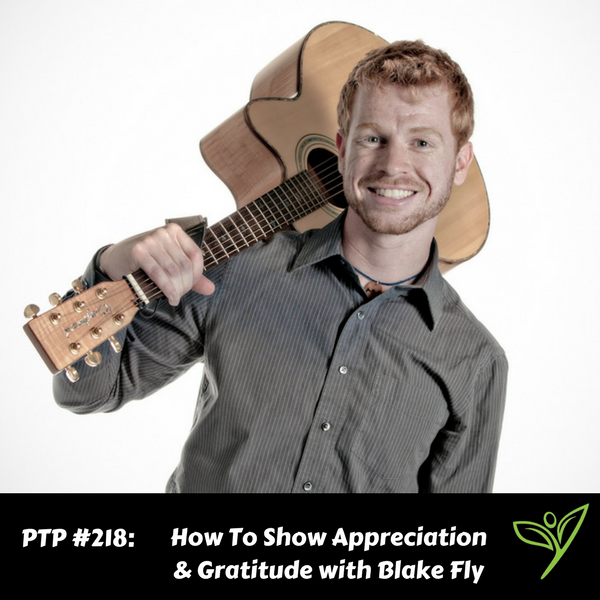 Podcast: Play in new window | Download
Subscribe: Apple Podcasts | Google Podcasts | Spotify | Stitcher | TuneIn | RSS
In today's episode of The Plant Trainers Podcast we talk to Blake Fly about showing appreciation and giving gratitude. In Today's society we are inundated with bings, dings, and rings that keep us from really connecting with people. Sometimes we forget to show appreciation towards others, our environment and ourselves. You'll be inspired to reconsider how you interact with your communities. Blake gives us so many ways to start connecting with people we know and love and who are complete strangers all with the goal of…well…bringing more kindness into the world.
Blake Fly believes that human beings just want to be appreciated. He builds programs to help people in companies and on campuses appreciate themselves and each other. Some of his programs include the Hi5 Run, Train Reaction, Thank U Parties, and My Life Online, an education company teaching kids to be kind online. His innovative methods have gotten him invited to work with companies like Lululemon, MEC, Microsoft and LinkedIN.
Blake is the creator of an annual event called "New Year's Evolutions: A Night For Entrepreneurs to Celebrate Their Failures and Successes From The Past Year Of Their Life". Blake's work has been featured on CTV, Breakfast Television, The National News, he has shared the stage with CBC's Rick Mercer. Blake is also a seven time TEDx speaker.
Blake's family means the world to him and his partner, Emily, is the girl he plans to cook for over the next 75 years.
In this episode we discuss:
Thank U Parties

Men opening up

Hi5 Runs

Deliver appreciation in wacky ways

How to give more appreciation

Creating positive change

The power of smiling

Overcoming fear

Where does fear come from

Creating community

Appreciative inquiry
Links to things we mentioned:
Blake Fly: Website, Instagram, Facebook, Twitter 
Blake's email –> blake@blakefly.com
Thank you to this month's Patrons for supporting us on Patreon:
"Joe"
Millie Pearson
Stu Dolnick
Mary Lou Fusi
Carmen Fanous
Emily Iaconelli
Spanish Armada



Don't forget to contact us at info@planttrainers.com with your question for our Plant Trainers Facebook Lives!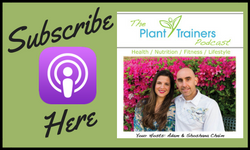 We hope you enjoyed this podcast! Please take a moment and leave us a rating and review over on Apple Podcasts – we would be grateful! This will help get our podcast out to others who may enjoy it. We promise to read your reviews and consider your feedback. This show is for you.
Please subscribe to The Plant Trainers Podcast on Apple Podcasts, Stitcher, iHeart Radio or Player.FM so you will know when we release a new episode. We're also available to Listen on Google Play Music!
Help us by spreading the news about our totally awesome Podcast!
Click here for a list of our services