Print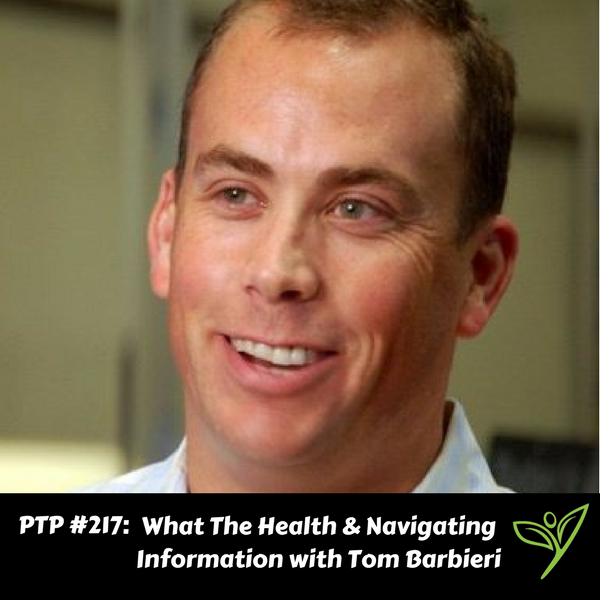 Podcast: Play in new window | Download
Subscribe: Apple Podcasts | Google Podcasts | Spotify | Stitcher | TuneIn | RSS
In today's episode of The Plant Trainers Podcast, we talk to Tom Barbieri about "What The Health" and navigating the nutritional information and overload that's out there. Society, behavior, research, and documentaries have such an extreme effect on our overall health, yet we are still facing a huge epidemic. We sit down and talk about what we need to be doing about it. Health is not a one size fits all and the more we take the time to understand that, the better we will be able to be motivated and move in the right direction.
As a husband, dad, wellness consultant, personal trainer, USOC certified sport & strength coach, and rational health activist, Tom Barbieri dedicates his passion and education towards helping individuals find their own path to health, fitness, and overall wellness. With a primary focus on behavior and habit change, Tom works with individuals local to his home in Northern Virginia, and also works with individuals and small groups in a virtual format.
When not working directly with his clients, Tom enjoys running, hiking, watching his boys play ice hockey, and working with other motivated advocates in the health and wellness field effectively communicate the importance of individuality in health and wellness, living by the common mantra of progress over perfection.
In this episode we discussed:
Progress of Plant Based world

Options and choices

Behaviour modification

Comfort in food

Instant gratification on demand society

Magic 3

Individuality

What The Health

Guiding kids through documentaries

Stepping in the right the direction

Motivation
Links to things we mentioned:
Tom's Website
Tom's Email –> tom@tiogawellness.com
Endurance Lifestyle with Tom Barbieri – PTP022 
Thank you to this month's Patrons for supporting us on Patreon:
"Joe"
Millie Pearson
Stu Dolnick
Mary Lou Fusi
Carmen Fanous
Emily Iaconelli
Spanish Armada



Don't forget to contact us at info@planttrainers.com with your question for our Plant Trainers Facebook Lives!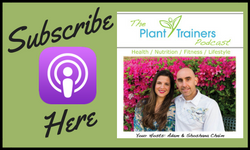 We hope you enjoyed this podcast! Please take a moment and leave us a rating and review over on Apple Podcasts – we would be grateful! This will help get our podcast out to others who may enjoy it. We promise to read your reviews and consider your feedback. This show is for you.
Please subscribe to The Plant Trainers Podcast on Apple Podcasts, Stitcher, iHeart Radio or Player.FM so you will know when we release a new episode. We're also available to Listen on Google Play Music!
Help us by spreading the news about our totally awesome Podcast!
Click here for a list of our services