Print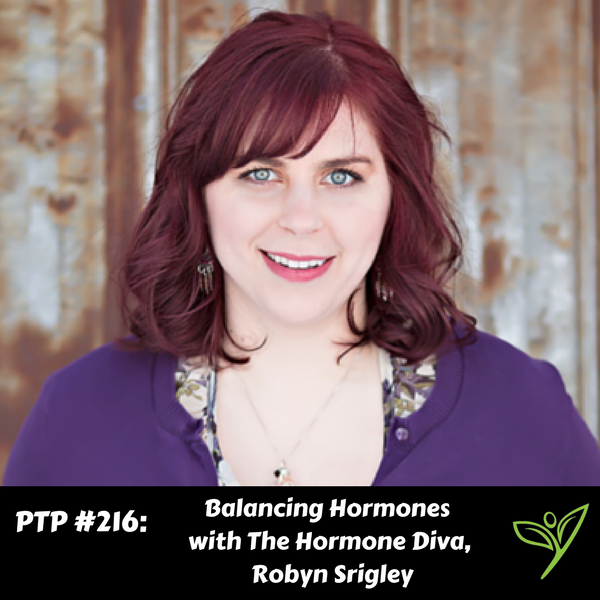 Podcast: Play in new window | Download
Subscribe: Apple Podcasts | Google Podcasts | Spotify | Stitcher | TuneIn | RSS
In today's episode of The Plant Trainers Podcast, we talk to Robyn Srigley better known as The Hormone Diva all about balancing hormones. Now, before you judge…we did talk about hormone issues affecting both men and women. Although the talk was a tiny bit more heavily weighted towards women, we made sure to throw in some really valuable tips for men who recognize that there is an imbalance and how to approach women about it (without getting your head chopped off!). By the end of this show, you will understand what hormones are, how they help the body, what can happen if they are not at their peak and ways to help balance them starting right now, at home.
Robyn Srigley is The Hormone Diva, Holistic Nutritionist and Women's Health and Nutrition Coach. Robyn's own journey with Polycystic Ovarian Syndrome (PCOS) jumpstarted her passion for helping women replace their anxieties with joy to open possibility in their lives and break free of hormonal imbalance. Robyn runs a successful 1-1 coaching and online program practice where she uses diet, movement, botanicals and a self-love lifestyle to transform the lives of women with PCOS, Endometriosis, PMS, Painful Periods and much more.
In this episode we discuss:
Purpose of hormones in the body

Men and hormonal

Symptoms hormone issues

Cravings

Adrenals for athletes, men and women

Cortisol testing and it means

Adrenal fatigue

Fatigue

Thyroid

Methods for balancing hormones

When and how to talk to your partner about their hormonal issues

How to seek help

Sleep, hormones and kids

POCS

Tips
Links to things we mentioned:
Robyn's Website, Facebook, Instagram, Pinterest
Thank you to this month's Patrons for supporting us on Patreon:
"Joe"
Millie Pearson
Stu Dolnick
Mary Lou Fusi
Carmen Fanous
Emily Iaconelli
Spanish Armada



Don't forget to contact us at info@planttrainers.com with your question for our Plant Trainers Facebook Lives!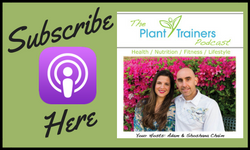 We hope you enjoyed this podcast! Please take a moment and leave us a rating and review over on Apple Podcasts – we would be grateful! This will help get our podcast out to others who may enjoy it. We promise to read your reviews and consider your feedback. This show is for you.
Please subscribe to The Plant Trainers Podcast on Apple Podcasts, Stitcher, iHeart Radio or Player.FM so you will know when we release a new episode. We're also available to Listen on Google Play Music!
Help us by spreading the news about our totally awesome Podcast!
Click here for a list of our services