Print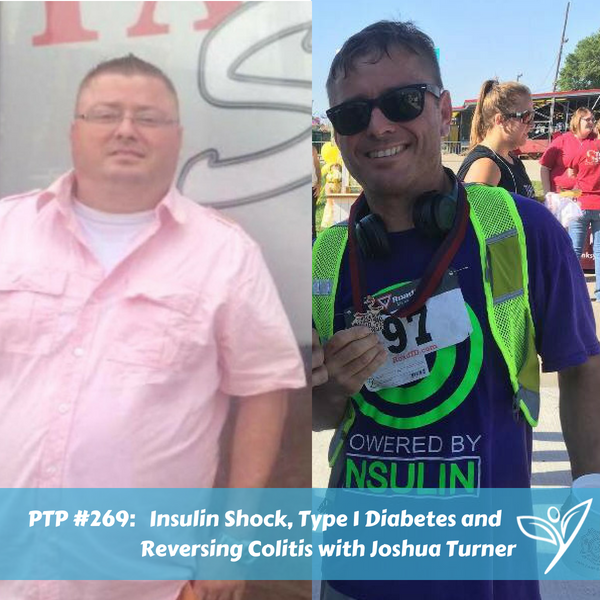 Podcast: Play in new window | Download
Subscribe: Apple Podcasts | Google Podcasts | Spotify | Stitcher | TuneIn | RSS

In this episode of The Plant Trainers Podcast, we talk to Joshua Turner about how going into insulin shock twice actually was the beginning of him taking control of his type 1 diabetes and completely reversing his Colitis. Today Josh is passionate about telling everyone he can that food is medicine and that it saved his ass…well, it also saved his eyes, heart, stomach, and life.
His story of when he first became diabetic to gaining over 100 pounds to that week where he had to be brought back from insulin shock twice by the paramedics is more than interesting and inspiring. It is completely emotional. He gained his whole life back and has no one to thank for it but himself and plants, although he would say Josh LaJaunie and his doctor have a lot to do with it. But at the end of the day, he showed up and did the work.
What we love about this interview is how Josh is a regular guy, spending his free time trying to make a difference. His story is real as can be and is the story of so many people you know. Whether you know someone who is type one, type two or pre-diabetic, please share this episode with them. Josh is so raw and real and they will for sure be able to find a bit of themselves in this story.
In this episode we discuss:
Helping others

Growing up and type 1 diabetes

Type 1 and type 2

Gaining the weight

Wanting to be normal

Insulin shock

Looking in the mirror

Retinopathy

Medicine

Colitis

Making changes

Food and exercise
Links to things we mentioned:
Energybits – use code "PlantTrainers" for 20% off
Joshua Turner – Facebook, Instagram
The Inspiring & Motivating Josh LaJaunie – PTP207
Making Choices Through Mindset with Howard Jacobson, Josh LaJaunie & Sid Garza-Hillman – PTP189
Thank you to this month's Patrons for supporting us on Patreon:
"Joe"
Millie Pearson
Mary Lou Fusi
Carmen Fanous
Emily Iaconelli
Spanish Armada
Michele Olender


Don't forget to contact us at info@planttrainers.com with your question for our Plant Trainers Facebook Lives!
We hope you enjoyed this podcast! Please take a moment and leave us a rating and review over on Apple Podcasts – we would be grateful! This will help get our podcast out to others who may enjoy it. We promise to read your reviews and consider your feedback. This show is for you.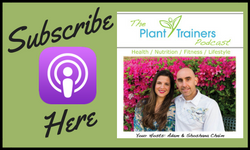 Please subscribe to The Plant Trainers Podcast on your favorite podcasting platform.



Help us by spreading the news about our totally awesome Podcast!
Click here for a list of our services