Print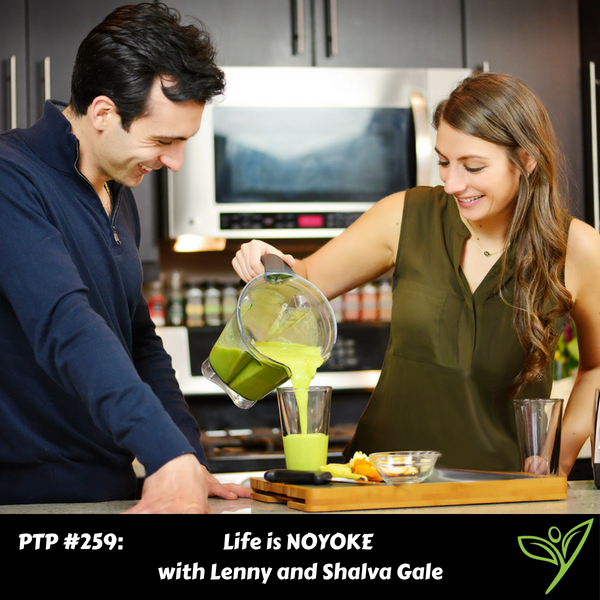 Podcast: Play in new window | Download
Subscribe: Apple Podcasts | Google Podcasts | Spotify | Stitcher | TuneIn | RSS

In today's episode of The Plant Trainers Podcast, we talk to Lenny and Shalva Gale about how life is no yoke and all things power blenders. If you are plant-based or vegan, chances are you have a blender. Knowing how to use your blender to its full capacity is key. Using a power blender to make soups, smoothies, sauces, and juices are going to save you a ton of time…and even money too. So whether you're cooking for one, a large family, young kids, or mature adults, you'll get tips and recipe ideas in this show to make life that much easier. And if there is anything we learned that was driven home during this show, it's to take the 30 seconds to properly wash your container after each use. It's made a world of difference in our lives already.
Lenny and Shalva Gale, also known as Mr. and Mrs. Vitamix, are the couple behind Life is NO YOKE. They mesh work and life passionately by promoting a daily blend! Lenny left a consulting job and CPA license to start Life is NO YOKE in 2012. Today, Mr. Vitamix spends most of his working hours helping people buy their Vitamix and advocating for a whole food, plant-based lifestyle. His partner in life and biz, Shalva, left a corporate training job and her master's degree in psychology to join Life is NO YOKE full time in 2016. Mrs. Vitamix spends most of her working hours creating with the Vitamix and advocating for reducing our reliance on animal products.

In this episode we discuss:
Babies and sleep

Vegan and compromise

Power blenders

The perfect green juice experience

The green smoothie

Hiding foods for picky eaters

Nice cream

For the busy on the go people

Making baby food

Maintenance and cleaning

The origin story of Life is No Yolk

Dealing with family

Actionable tips
Links to things we mentioned:
Energybits – use code "PlantTrainers" for 20% off
Life is No Yoke – Website, Instagram, YouTube,  Facebook, Twitter
Thank you to this month's Patrons for supporting us on Patreon:
"Joe"
Millie Pearson
Mary Lou Fusi
Carmen Fanous
Emily Iaconelli
Spanish Armada
Michele Olender


Don't forget to contact us at info@planttrainers.com with your question for our Plant Trainers Facebook Lives!
We hope you enjoyed this podcast! Please take a moment and leave us a rating and review over on Apple Podcasts – we would be grateful! This will help get our podcast out to others who may enjoy it. We promise to read your reviews and consider your feedback. This show is for you.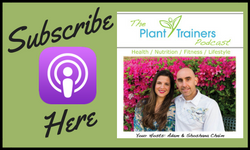 Please subscribe to The Plant Trainers Podcast on your favorite podcasting platform.







Help us by spreading the news about our totally awesome Podcast!
Click here for a list of our services