Print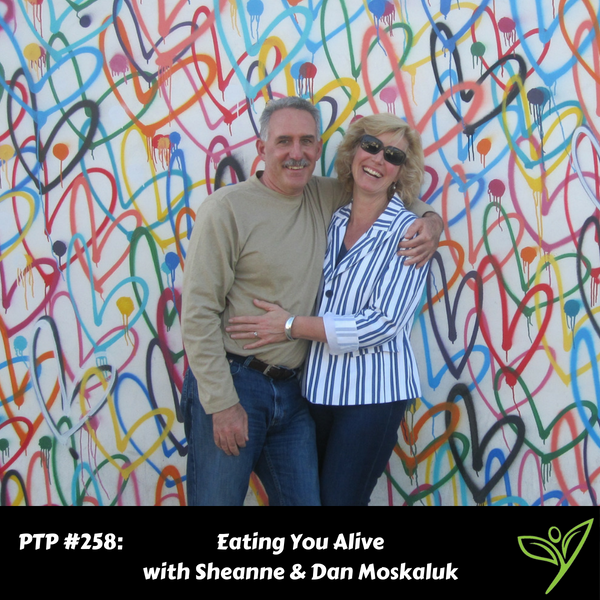 Podcast: Play in new window | Download
Subscribe: Apple Podcasts | Google Podcasts | Spotify | Stitcher | TuneIn | RSS
In today's episode of The Plant Trainers Podcast, we talk to Sheanne and Dan Moskaluk from Eating You Alive, about how they healed using a whole food plant-based diet. Sheanne lost 130 lbs and Dan won the battle with stage 4 kidney cancer. They are two healthy energetic souls who are dedicating their lives to making the world happier and healthier by discussing the benefits of eating a whole food plant-based vegan diet as well as animal rights activism. Their story hits us hard and there were tears shed that you were not able to hear or see on the audio recording. Before Shoshana went plant-based she had a ton of weight to lose even 16 months after giving birth and gaining weight could have been an issue.
Had Adam not found his tumor on his kidney, and changed his lifestyle, he too may have actually had a cancer story like Dan. It's almost like finding a plant-based diet kept us from going down the path they did. But the success is that we are all here today, sharing their story and hearing about the amazing documentary, Eating You Alive (in which they are featured). They are very excited about their trip back to their hometown of Ottawa July 14, for the major Rally called "Nation Rising" which is taking place on Parliament Hill and they hope you can join them there.
In this episode we discuss:
Inspiring others

Finding plant based

Losing weight

Getting people to listen to the information

Healing from cancer

100 years of data linking animal protein and disease

Trial medication or plant-based diet

Politics and food policy

Congratulating the ones who have made a change

Eating You Alive

Parliament Hill July 14

Indian Rock's big message



Links to things we mentioned:
Thank you to our sponsor Four Sigmatic Foods. They make drinking mushrooms delicious and easy with a variety of superfood beverages from coffees to matcha to hot cocoa and more! Visit www.foursigmatic.com/planttrainers and enter the promo code "planttrainers" for 15% off on your order!
Indian Rock Vegans – Facebook, Instagram, Twitter
Email –> indianrockvegans@gmail.com
Nation Rising Rally – July 14, 2018
The Food Guide Policy Progress with Anna Pipus – PTP242
The Perils of Dairy – John McDougall MD
Thank you to this month's Patrons for supporting us on Patreon:
"Joe"
Millie Pearson
Mary Lou Fusi
Carmen Fanous
Emily Iaconelli
Spanish Armada
Michele Olender


Don't forget to contact us at info@planttrainers.com with your question for our Plant Trainers Facebook Lives!
We hope you enjoyed this podcast! Please take a moment and leave us a rating and review over on Apple Podcasts – we would be grateful! This will help get our podcast out to others who may enjoy it. We promise to read your reviews and consider your feedback. This show is for you.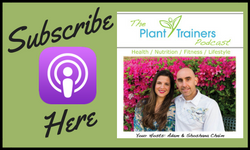 Please subscribe to The Plant Trainers Podcast on your favorite podcasting platform.







Help us by spreading the news about our totally awesome Podcast!
Click here for a list of our services