Print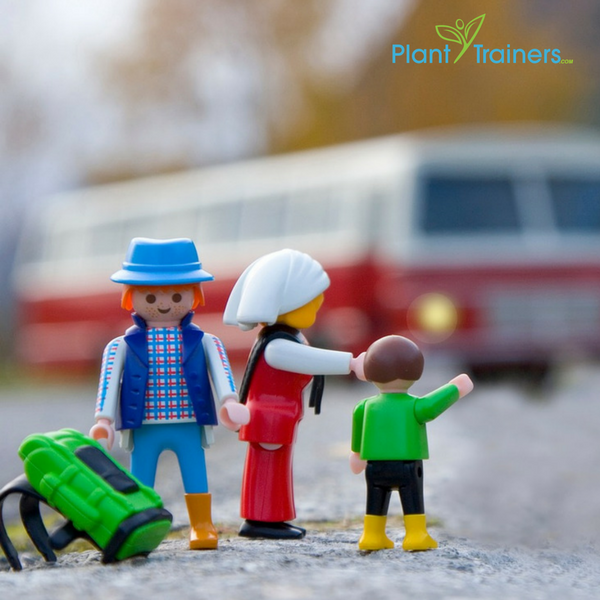 Road Tripper asks:
Hey Plant Trainers, we are heading out on a road trip as a family for the first time since becoming plant-based. How can we keep to our nutrition values?
Thanks for your question, Road Tripper!
As you probably know we road trip a few times a year and even do a two day 25-hour drive in the winter from Toronto to South Florida. <Insert gasp here> The grocery store is our best friend…but here are some great tips for you the road:
Plan, Prep, and Pack.
A few weeks in advance, we open the notes on our phone and pull out the plan we made for the road trip the year before. Then we plan out all the foods we'll need to buy and prepare. Basically, we make three lists: a shopping list, a list of things to make and a list of things to remember to bring along. Then we start to buy the ingredients or non-perishables and make a timeline for everything we'll need. Starting early really does help.
There are a few items we can't road trip without. First of all, we need a pair of scissors. It makes opening packages neatly that much easier and saves the mess later. The Vitamix, or Magic Bullet, help us get the extra nutrition by making smoothies or easily blending shakes. And finally, we never leave home without a sharp knife with a plastic cover. It helps us cut apples and other fruits and veggies without having to cut it days in advance and having it turn brown. You can pick one up at any home store, and the plastic cover makes it much safer for storage.
Safe travels!
For more tips and our family experience with healthy travels check out this episode of The Plant Trainers Podcast or read this blog.
What questions do you have about other modes of transportation? Post them below!
~ Plant Trainers