Print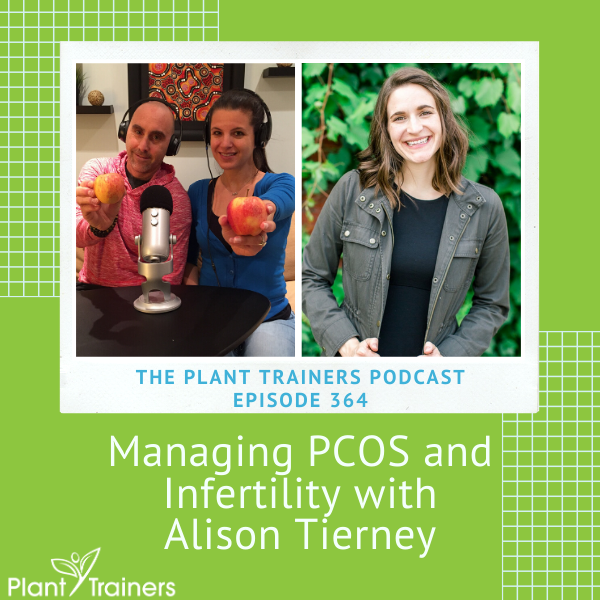 Podcast: Play in new window | Download
Subscribe: Apple Podcasts | Google Podcasts | Spotify | Stitcher | TuneIn | RSS

In this episode of The Plant Trainers Podcast, we talk with Alison Tierney about PCOS, Polycystic Ovary Syndrome, and infertility which is a growing issue amongst young couples trying to start or grow their families. We talk about Allison's personal journey to becoming a health practitioner and where it intersects with becoming plant-based and how that helped the health issues she had been struggling with throughout her life. She unpacks PCOS for us from the symptoms to treatments and even how this can affect the partner of the woman experiencing this syndrome. You'll get some good tips on what next steps to take if you are suffering from PCOS or infertility in general.
We highly recommend you share this with anyone you know, plant-based or otherwise, who may be experiencing infertility issues.
Alison Tierney is the founder of Wholesome LLC,  a virtual based company working to improve the health and lifestyle with prevention, improvement, and management of common chronic health conditions. Alison is a registered dietitian and board-certified in oncology nutrition and started Wholesome in 2015. After developing an oncology nutrition program at a local academic cancer center, Alison pursued Wholesome exclusively as her business and client base continued to grow and increase in demand. Her passion for nutrition and a healthy lifestyle is obvious in her work, her care for her clients, and her desire to always keep learning.
Although Alison is board-certified in oncology nutrition, she is multi-passionate in nutrition and her expertise goes beyond cancer and involves helping others with the management of chronic diseases such as heart diseases, diabetes, high blood pressure, high cholesterol, and autoimmune diseases.
Alison seeks to educate and empower everyone on the benefits of a wholesome, plant-focused diet and its role in fighting and preventing chronic diseases.
In this episode we discuss: 
Trends in infertility

Nutrition and hormones

Her journey to plant-based nutrition and fertility

PCOS, signs symptoms and reversals

Key lifestyle 'treatment' for PCOS

Where men fit into this

PCOS and mental health

Age of development and diagnosis

Tips to start today 
Links to things we mentioned:
Join our 7 Day Challenge
Alison Tierney – Website, Instagram, Facebook, YouTube, Pinterest
Beating Cancer and Losing 300lbs with Justin and Erin Greener – PTP293
Leaky Gut and SIBO with James and Dahlia Marin – PTP346
Nutrition Myth Busting with Dr. Matthew Nagra – PTP362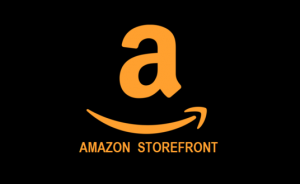 Thank you to this month's Patrons for supporting us on
Patreon
:
Millie Pearson
Mary Lou Fusi
Emily Iaconelli
Spanish Armada
Mark Jeffrey Johnson


Don't forget to contact us at info@planttrainers.com with your questions!
We hope you enjoyed this podcast! Please take a moment and leave us a rating and review over on Apple Podcasts – we would be grateful! This will help get our podcast out to others who may enjoy it. We promise to read your reviews and consider your feedback. This show is for you.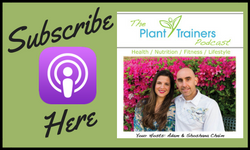 Please subscribe to The Plant Trainers Podcast on your favorite podcasting platform.

Help us by spreading the news about our totally awesome Podcast!
Click here for a list of our services