Print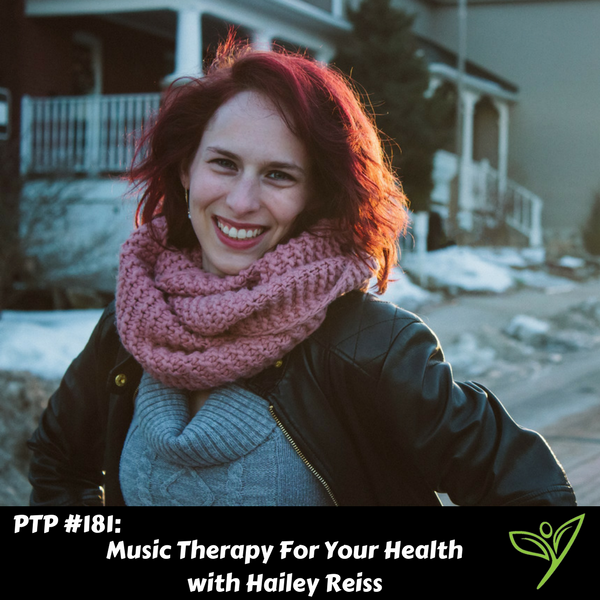 Podcast: Play in new window | Download
Subscribe: Apple Podcasts | Google Podcasts | Spotify | Stitcher | TuneIn | RSS
In today's episode of The Plant Trainers Podcast we talk to Hailey Reiss about using music therapy for your health. Some people think of music as something for the talented or just something to listen to while travelling in the car, but playing and listening to music may have a bigger effect on your overall health than you think. Music therapy is gaining traction not just for the elderly or people with disabilities, but for young folks of all ages looking to do what they can to better their quality of life. Hailey talks to us about how athletes can use music to their advantage while exercising or dealing with injury. Whether you're looking to incorporate music into your life to help with your mental health, meditation or fitness routines, you'll get inspired in this episode.
Hailey Reiss is the owner of Harmonic Expressions a music therapy company. Hailey completed her Bachelors of Music Therapy at the University of Windsor in 2012. In March 2013 she received her Music Therapist Accredited designation from the Canadian Association for Music Therapy. Since then she has worked with numerous populations in different settings including seniors, adults with disabilities, children with disabilities, infants and children in daycares, child-parent anger management and emotions groups, as well as bereavement. She has therapy experience in both leading groups and one-on-one. Hailey is now in the process of completing her Masters of Social Work through the University of Windsor's continuing education program for working professionals.
In this episode we discuss:
Music

Physical changes

Pain management

Music for training

Stress and anxiety

Brain chemistry

Finding your music

Distraction

Meditation

Brain health

Doing something different

Autism

Music therapy month

Adam's surprise

Actionable tips for improving your health through music



Links to things we mentioned:
ENERGYBits – Use "PlantTrainers" at check-out for 20% off your order
Get 10% off your Healthfest 2017 Tickets by using the code "PlantTrainers" at checkout
Amrita Bars – Use "PlantTrainers" at check-out for 15% off your order
Hailey's Facebook Page, Twitter
Canadian Association of Music Therapists
Holosync, Lifeflow, OmHarmonics – 3 Binaural Programs Reviewed
Thank you to this month's Patrons for supporting us on Patreon:
"Joe"
Millie Pearson
Stu Dolnick
Mary Lou Fusi



Don't forget to contact us at info@planttrainers.com with your question for our "Hey Plant Trainers" segment!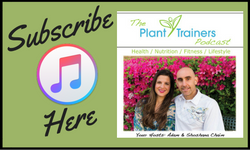 We hope you enjoyed this podcast! Please take a moment and leave us a rating and review over on iTunes – we would be grateful! This will help get our podcast out to others who may enjoy it. We promise to read your reviews and consider your feedback. This show is for you.
Please subscribe to The Plant Trainers Podcast on iTunes, Stitcher or Player.FM so you will know when we release a new episode. Now also available to Listen on Google Play Music!
Help us by spreading the news about our totally awesome Podcast!
Click here for a list of our services