Print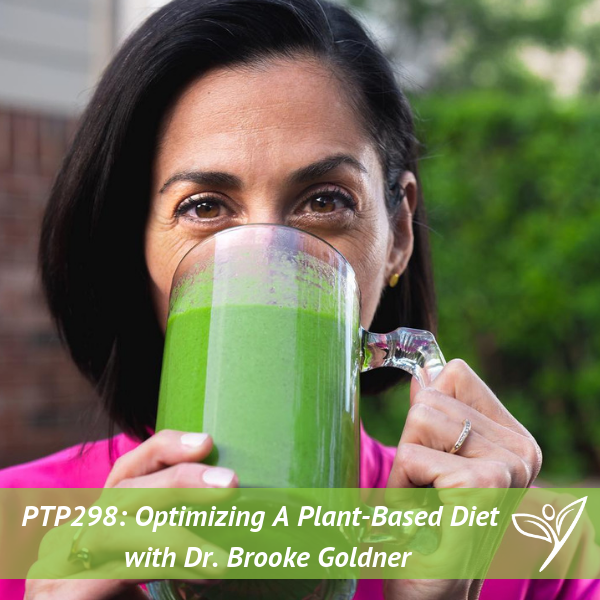 Podcast: Play in new window | Download
Subscribe: Apple Podcasts | Google Podcasts | Spotify | Stitcher | TuneIn | RSS

In this episode of The Plant Trainers Podcast, we talk with Dr. Brooke Goldner about optimizing a plant-based diet. This is Dr. Goldner's second time on the show. The first time she talked about how she was able to cure her Lupus. Today we talk about more general nutritional needs for the general public, including pregnant women. Have you ever met or been that person who gets too comfortable in their lifestyle and before they know it, they have processed foods sneaking in? What about that person who should be thriving, but their health is on the decline. Or what about those people who just can't seem to get enough raw veggies into their diet?
Dr. Brooke Goldner is a best-selling author, the founder of VeganMedicalDoctor.com, GoodbyeLupus.com and creator of the Hyper-nourishing Nutrition Protocol for Lupus Recovery. She is the author of 2 best-selling books, Goodbye Lupus and Green Smoothie Recipes to Kick-Start Your Health and Healing. Dr. Goldner has starred in videos and documentaries such as Eating You Alive, Whitewash, The Conspiracy Against Your Health, Goodbye Lupus, and Super Healthy Meals for Your Family. As a keynote speaker and educator, she delivers her message and training to audiences and organizations across the nation.
In this episode we discuss:
Gratitude

Saying Goodbye to Lupus

Minerals

Processed foods and inflammation

Not eating enough vegetables

Omegas & fats

Psoriasis

Vitamin B12 and Vitamin D

Prenatal and pregnancy

Postnatal and nursing

Children
Links to things we mentioned:
ENERGYBits – use "planttrainers" at checkout for a discount!
Brooke Goldner M.D. – Website, Instagram, Facebook, Twitter, YouTube
Saying "Goodbye Lupus" with Brooke Goldner, M.D. – PTP167
How Not To Die with Michael Greger M.D. – PTP206
Dementia and The Alzheimer's Solution with Team Sherzai – PTP252
Whole Food Plant-Based with Dr. T. Colin Campbell – PTP286
The Ketogenic Diet Explained with Dr. Joel Kahn – PTP292
Thank you to this month's Patrons for supporting us on Patreon:
"Joe"
Millie Pearson
Mary Lou Fusi
Carmen Fanous
Emily Iaconelli
Spanish Armada
Michele Olender


Don't forget to contact us at info@planttrainers.com with your questions!
We hope you enjoyed this podcast! Please take a moment and leave us a rating and review over on Apple Podcasts – we would be grateful! This will help get our podcast out to others who may enjoy it. We promise to read your reviews and consider your feedback. This show is for you.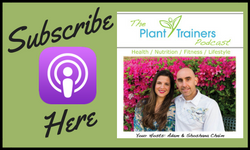 Please subscribe to The Plant Trainers Podcast on your favorite podcasting platform.



Help us by spreading the news about our totally awesome Podcast!
Click here for a list of our services