Print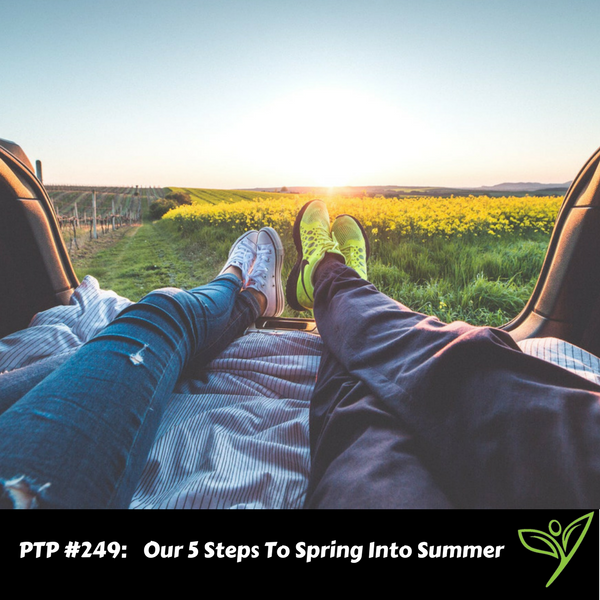 Podcast: Play in new window | Download
Subscribe: Apple Podcasts | Google Podcasts | Spotify | Stitcher | TuneIn | RSS
In today's episode of The Plant Trainers Podcast, Adam and Shoshana help you plan to spring into summer with 5 steps for a healthier you. It really doesn't matter if you have been sitting on the couch listening to this podcast waiting for the perfect moment to start your health journey or if you listen on your 100km bike ride before your massive plant-based feast. Everyone has something to work on, and we want to help you reach your goals. The key to reaching your potential is setting mini achievable goals along the way. And of course, creating an action plan to help you get to where you want to be.
So take a moment right now to think about what your goal is for the next 3-6 months and listen carefully so you can start constructing this plan to make it a great summer.
If you haven't already subscribed to The Plant Trainers Podcast, please press pause and do it now. And if you're listening from your phone, leave us a rating and review now so others can find this podcast and improve their quality of life just like you are.
In this episode we discuss:
Our health challenges

Which colors to eat

Decluttering

Moving

Socializing

Committing
Links to things we mentioned:
Thank you to our sponsor, Le Grand Power of Plants – "Let Your Food Be Your Remedy".
Yummy Foods Activity Book For Kids
How To Declutter Your Life with Julie Coraccio – PTP115
Feng Shui For A Healthy Lifestyle with Jess Neary – PTP233
Thank you to this month's Patrons for supporting us on Patreon:
"Joe"
Millie Pearson
Mary Lou Fusi
Carmen Fanous
Emily Iaconelli
Spanish Armada
Michele Olender


Don't forget to contact us at info@planttrainers.com with your question for our Plant Trainers Facebook Lives!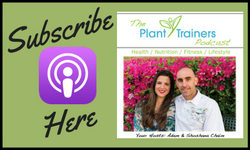 We hope you enjoyed this podcast! Please take a moment and leave us a rating and review over on Apple Podcasts – we would be grateful! This will help get our podcast out to others who may enjoy it. We promise to read your reviews and consider your feedback. This show is for you.
Please subscribe to The Plant Trainers Podcast on Apple Podcasts, Stitcher, iHeart Radio or Player.FM so you will know when we release a new episode. We're also available to Listen on Google Play Music!
Help us by spreading the news about our totally awesome Podcast!
Click here for a list of our services