Print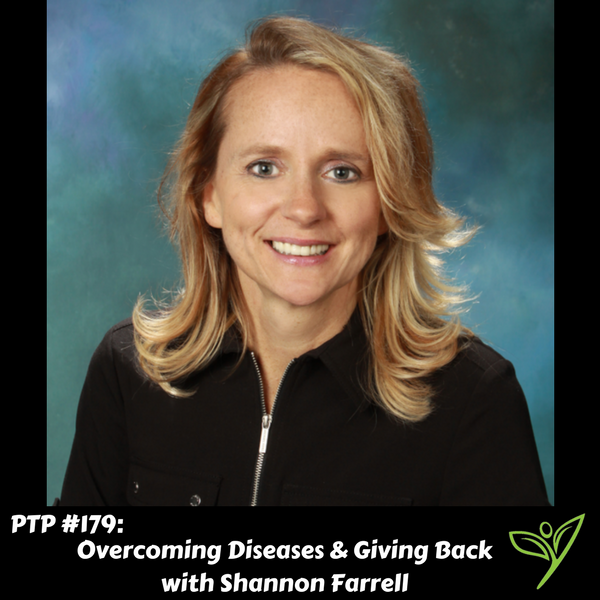 Podcast: Play in new window | Download
Subscribe: Apple Podcasts | Google Podcasts | Spotify | Stitcher | TuneIn | RSS

In today's episode of The Plant Trainers Podcast we talk to Shannon Farrell about how she overcame diseases and how she is now giving back. Shannon shares her health history with us, but it's more like her unhealthy history. She has too many diseases and too many medications to mention here. She was wheelchair bound and a perfect candidate for disability, but neither of those options were acceptable. Shannon walks us through her thought process and in the most inspiring way sends the message to never settle with life if it is not the way you are willing to accept. Today Shannon is an avid runner and monitors doctors, nurses, athletes and organizes groups so everyone can benefit from a healthy plant-based lifestyle.
Shannon Farrell has over 27 years of experience in the medical field, including 18 years as a registered nurse in a multitude of roles. She prides herself on being a multidimensional health care provider to her patients and shares her vast knowledge obtained during her lengthy career. Shannon is currently an RN at the Beaumont Cardiac Rehabilitation centre in Michigan, in a unit that she helped build up from the ground level with a team of incredible coworkers. While working with patients to achieve their own maximal health and wellness, she realized the importance of her own health and the impact to teach others to live successfully with any type of chronic disease.
She has lost over 85 pounds and experienced many benefits of following a healthier lifestyle, including an increase in energy level, reduced pain, and fewer disease flare ups. She enjoys all types of sports and loves supporting her own children at their sporting events. Shannon Farrell is honored to serve as the Volunteer Director of the Small Groups for the Plant Based Nutrition Support Group.
In this episode we discuss:
Steroids, diabetes, lupus and being wheelchair bound

Finding plant-based

Giving herself a gift

The mental game of athletic injury

Sidestepping

Not accepting disability

Leaving things behind

Trends with cardiac patients

Here and now society

Doctors prescribing less drugs and more fruits and vegetables

Kids jumping in with the parents  

Getting to the children

Grassroots education

Athletic performance

Actionable tips for getting started
Links to things we mentioned:
ENERGYBits – Use "PlantTrainers" at check-out for 20% off your order
Get 10% off your Healthfest 2017 Tickets by using the code "PlantTrainers" at checkout
Amrita Bars – Use "PlantTrainers" at check-out for 15% off your order
Shannon Farrell – Facebook, Twitter, Instagram
Plant-based nutrition support group (PBNSG)
The Rantings Of A Former Fat Man with Tim Kaufman – PTP135
From Motivation to Transformation with Howard Jacobson, Part 1 – PTP109
The Empty Medicine Cabinet by Dustin Rudolph
Thank you to this month's Patrons for supporting us on Patreon:
"Joe"
Millie Pearson
Stu Dolnick
Mary Lou Fusi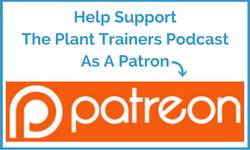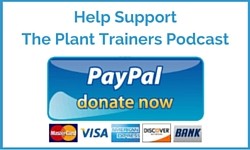 Don't forget to contact us at info@planttrainers.com with your question for our "Hey Plant Trainers" segment!
Join our FaceBook Groups:

Do you want to create lifelong healthy eating habits for you or your family? Are you looking to help prevent heart disease, cancer and chronic diseases? Are you looking for guidance with your plant-based nutrition? We can help. If you are serious about getting results, you may be eligible for a FREE 30-minute Skype or phone consultation, where we can help you with your goals NOW. Easily book your session HERE. 
Subscribe to Adam's Journey by clicking here.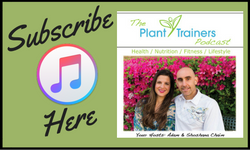 We hope you enjoyed this podcast! Please take a moment and leave us a rating and review over on iTunes – we would be grateful! This will help get our podcast out to others who may enjoy it. We promise to read your reviews and consider your feedback. This show is for you.
Please subscribe to The Plant Trainers Podcast on iTunes, Stitcher or Player.FM so you will know when we release a new episode. Now also available to Listen on Google Play Music!
Help us by spreading the news about our totally awesome Podcast!
Click here for a list of our services