Print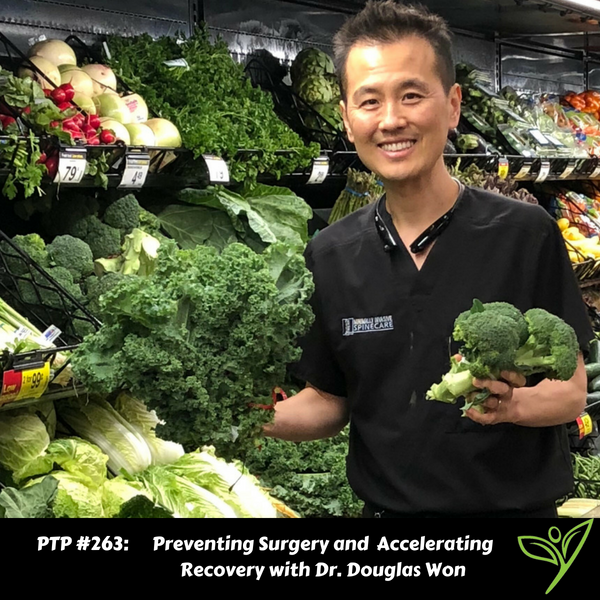 Podcast: Play in new window | Download
Subscribe: Apple Podcasts | Google Podcasts | Spotify | Stitcher | TuneIn | RSS
In today's episode of The Plant Trainers Podcast, we talk to Dr. Douglas Won about preventing surgery and accelerating recovery. Dr. Won is a fountain of information on the effects a plant-based diet has on the body's ability to heal. He wows us with how a plant-based diet can prevent surgery or help people recover better if they do have surgery. His 4 Pillars that he shares goes beyond longevity or feeling great. He tells us about how this affects our stem cells and allows us to live younger longer. And we are excited to share his anti-cancer smoothie!
Dr. Douglas Won, director and founder of Minimally Invasive SpineCARE, located in Plano, Texas, is a fellowship-trained spine surgeon, board-certified by The American Board of Orthopaedic Surgeons. Dr. Won is the director of the NeoGen Stem Cell Institute. Chosen as one of America's Top Orthopedist/Spine Surgeons by Research Consumers' Council of America, he provides the most comprehensive methods of minimally invasive and endoscopic laser spine surgeries available to treat cervical, thoracic and lumbar disorders, and dedicates his spine practice to only minimally invasive techniques.
Dr. Won has pioneered some of the most innovative surgical techniques utilizing the healthcare industry's smallest incisions to avoid traditional, open back surgeries of the neck and spine. Dr. Douglas Won has been practicing regenerative medicine and stem cell therapy for over 11 years.  Plant-Based Nutrition is a key foundation of regenerative medicine and is part of 4 Pillars of Successful Stem Cell Therapy.
In this episode we discuss:
Finding plant based

Spine surgery

How diet can affect the surgery

6 weeks

Genes

Avoiding chronically significant cancer

P.E.A.S.

Exercise for a healthy spine

Putting your health first

Making time

Avoid Toxins

Stress management

Telomeres

Plant-based diet and stem cells  

How nutrition allows you to live younger longer

Food recommendations

Actionable tips

Anti-cancer smoothie



Links to things we mentioned:
Thank you to our sponsor Four Sigmatic Foods. They make drinking mushrooms delicious and easy with a variety of superfood beverages from coffees to matcha to hot cocoa and more! Visit www.foursigmatic.com/planttrainers and enter the promo code "planttrainers" for 10% off on your order!
Dr. Douglas Won – Website, Facebook, Instagram, Twitter
Super Green Anti-Cancer Smoothie – Recipe
How To Sprout Broccoli Seeds – Video
A ForeFather of Plant-Based Nutrition, Dr. Caldwwell Essylstyn – PTP208 

Thank you to this month's Patrons for supporting us on Patreon:
"Joe"
Millie Pearson
Mary Lou Fusi
Carmen Fanous
Emily Iaconelli
Spanish Armada
Michele Olender


Don't forget to contact us at info@planttrainers.com with your question for our Plant Trainers Facebook Lives!
We hope you enjoyed this podcast! Please take a moment and leave us a rating and review over on Apple Podcasts – we would be grateful! This will help get our podcast out to others who may enjoy it. We promise to read your reviews and consider your feedback. This show is for you.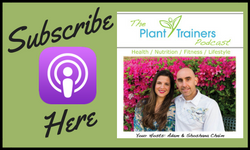 Please subscribe to The Plant Trainers Podcast on your favorite podcasting platform.







Help us by spreading the news about our totally awesome Podcast!
Click here for a list of our services