Print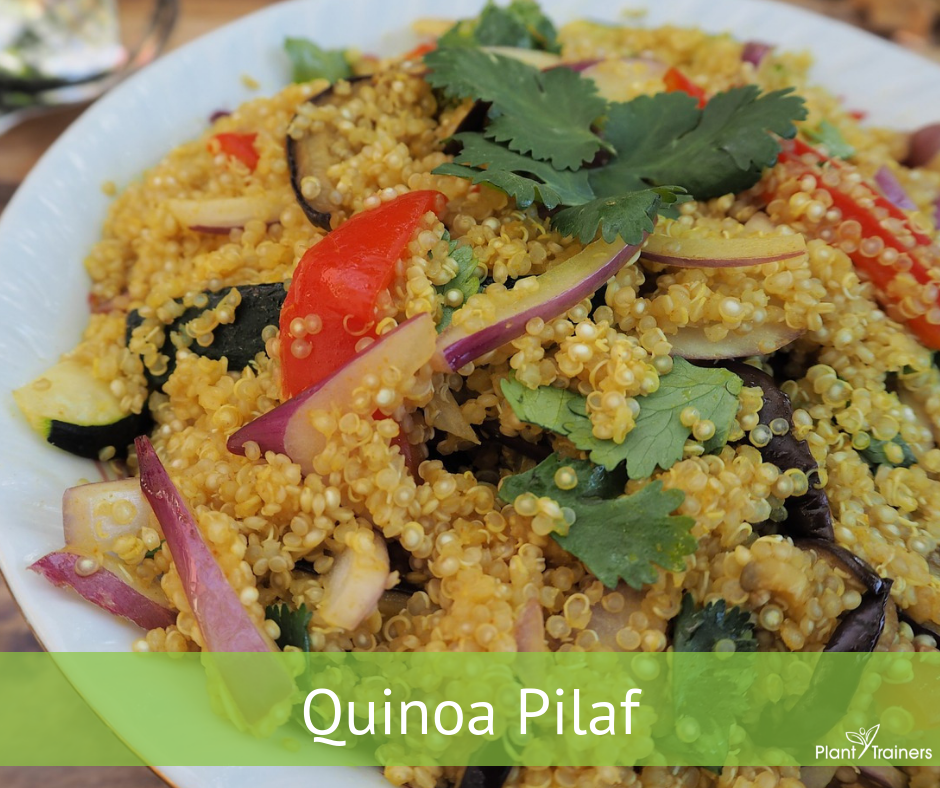 So many people have asked me to start posting the recipes to the meals I've been showing you. Thanks for the requests…many of them come from or are inspired by other recipes that exist.
All recipes and pics that I've posted are gluten free and dairy free.
This one is a take off one of Brendan Brazier's awesome recipes:
Quinoa Pilaf with a Taste of Sunshine Recipe:
Ingredients:
Quinoa – 2 cups
Water – 4 cups
Garlic – 3 cloves
Red onion – 1/4 cup diced
Mushroom – 6-8 caps
Spinach – 1/2 cup
Dandelion greens – 1/2 cup
Fresh Parsley – 1 tbsp
Lime zest or juice – 1 tbsp
Lemon zest or juice – 1 tbsp
Dulse flakes – 1 tsp
Directions:
Cook the Quinoa in the water for 15 minutes and let sit for 5 minutes
On low heat melt the coconut oil and add garlic, red onion, mushrooms, spinach, dandelion greens, fresh parsley (in that order – hardest to softest)
Put the Quinoa in a large bowl and add the veggies on top
Sprinkle the lemon and lime zests over the veggies
Sprinkle the dulse flakes over the entire bowl
This serves 2-4 people and is delicious. The Dandelion greens are a great source of iron and adding the lemon and lime (vitamin C) make it easier for the body to absorb the iron.
Enjoy the meal!
~ Plant Trainers