Print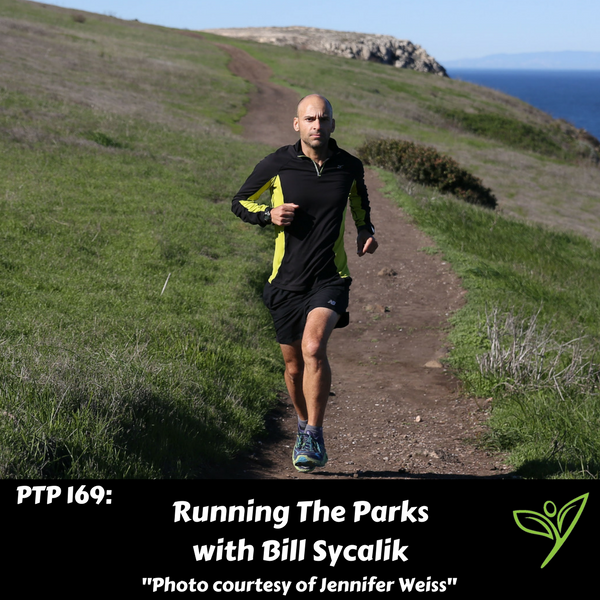 Podcast: Play in new window | Download
Subscribe: Apple Podcasts | Google Podcasts | Spotify | Stitcher | TuneIn | RSS

In today's episode of The Plant Trainers Podcast we talk to Bill Sycalik about running the parks. Bill is a plant-based ultramarathon runner and the founder of the National Parks Marathon Project, his full-time effort to run a self-directed, self-managed, self-measured 26.2 miles in all 59 U.S. National Parks. He's on a mission to bring people together and experience nature through running the parks.
Until May of 2016, Bill was living the typical stressful corporate life as a management consultant in New York City. When he read about the 100th anniversary of the U.S. National Park Service, Bill thought what better way to experience the parks than covering 26.2 miles in each one. He saw an opportunity to extract himself from the office, promote the National Parks and encourage people to get out and move in nature.
Bill recognizes the value of a plant based diet for high athletic performance but now understands that it is not only what you eat which leads to optimum results in your life. Doing something fulfilling, managing stress, taking breaks and spending time in nature are all equally important. Bill wants to serve as an example to those who might feel trapped by their job, location, or lifestyle including diet, that it is possible to make a change.
Since June 2016 he's completed 32 trail marathons averaging one every seven days in some of the most beautiful natural places in the world. One of his goals is for someone from the local running community to accompany him on some or all of each run. So far people have joined him at 12 of the parks.
We talk to Bill about the deep meaning behind running the parks and finding purpose in life. He offers his insight on making the decision and planning to create experience in your life when you want to do something outside of normal expectations. Bill still has some running and planning to do and you can join him for a run to show your support.
In this episode we discuss:
Taking a break

Leaving corporate

Limiting beliefs

How to know when you're ready

Making decisions

The parks

Challenges

Planning

First Aid

Running with others

Nutrition

Change
Links to things we mentioned:
Amrita Bars – Use "PlantTrainers" at check-out for 15% off your order
Get 10% off your Healthfest 2017 Tickets by using the code "PlantTrainers" at checkout
Bill Sycalik: Website, Facebook, Twitter, Instagram, Strava
Support Bill – on Generosity.com
National Parks Marathon Project Club – on Strava
List of all 59 U.S. National Parks
National NBC News: Badlands and Beyond: Marathoner Charts Course Through Every National Park
Food Addiction – From Addict To Athlete with Dave Wiskowski – PTP085
Live Once Live Wild – A Great National Parks Resource
Top 37 Parks To Visit Before You Die
Thank you to this month's Patrons for supporting us on Patreon:
"Joe"
Millie Pearson
Stu Dolnick
Mary Lou Fusi


Don't forget to contact us at info@planttrainers.com with your question for our Plant Trainers Facebook Lives!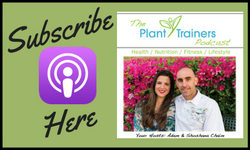 We hope you enjoyed this podcast! Please take a moment and leave us a rating and review over on Apple Podcasts – we would be grateful! This will help get our podcast out to others who may enjoy it. We promise to read your reviews and consider your feedback. This show is for you.
Please subscribe to The Plant Trainers Podcast on Apple Podcasts, Stitcher, iHeart Radio or Player.FM so you will know when we release a new episode. We're also available to Listen on Google Play Music!
Help us by spreading the news about our totally awesome Podcast!
Click here for a list of our services