Print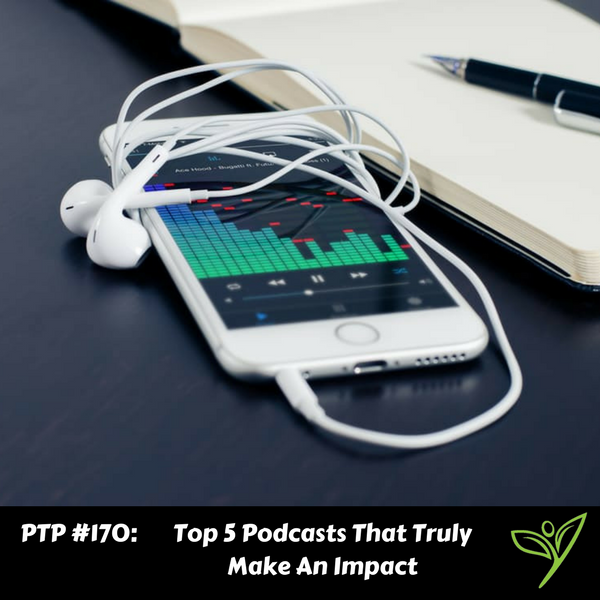 Podcast: Play in new window | Download
Subscribe: Apple Podcasts | Google Podcasts | Spotify | Stitcher | TuneIn | RSS
While I could watch TV, movies or nothing at all, I find that listening to podcasts is a great way to learn while training and the time just melts away. Here are my top 5 podcasts (other than The Plant Trainers Podcast) that I listen to that truly make an impact in my life. 
This week's question:
Owen asks: "Hey Plant Trainers, other than your own, what are your top 5 podcasts that you listen to?"
Here are my top 5 podcasts (in no particular order):
Each week Rich delves deep into all things wellness with some of the brightest and most forward thinking, paradigm busting minds in health, fitness, nutrition, art, entertainment, entrepreneurship & spirituality. Intimate, deep and often intense, these are not interviews. They are weekly conversations that provoke, educate, inspire and empower you to discover, uncover, unlock and unleash your best, most authentic self.
The School of Greatness with Lewis Howes
Lewis Howes is a New York Times bestselling author, lifestyle entrepreneur, former pro athlete and world record holder in football. The goal of the School of Greatness is to share inspiring stories from the most brilliant business minds, world class athletes and influential celebrities on the planet; to help you find out what makes great people great.
The Approaching The Natural Podcast
Sid Garza-Hillman is the author of "Approaching the Natural: A Health Manifesto". The Approaching the Natural Podcast features conversations and musings on philosophy of health. The Approaching The Natural Podcast explores all aspects of human health including nutrition, movement, mindfulness, art and much, much more…
The Plant Yourself Podcast is hosted by Howard Jacobson who is the co-author of Proteinaholic, Whole and The Low-Carb Fraud. The podcast features interviews with guests who are healing the world in various ways. From plant-based nutrition, to joyful movement, to evidence-based healthcare, to gardening, to environmental action, to social justice, to spiritual common sense.
Hosted by Matt Frazier and Doug Hay, No Meat Athlete Radio is all about Vegan and vegetarian nutrition, running, ultra-running, fitness and training tips, healthy lifestyle and habit change with well-known guests and makes for an entertaining, informative, no-preach listen.
Links to things we mentioned:
ENERGYBits – Use "PlantTrainers" at check-out for 20% off your order
Get 10% off your Healthfest 2017 Tickets by using the code "PlantTrainers" at checkout
Amrita Bars – Use "PlantTrainers" at check-out for 15% off your order
Matt Frazier – No Meat Athlete – PTP015
Rich Roll & Julie Piatt – PTP017
From Motivation To Transformation with Howard Jacobson, Part 1 – PTP109
From Motivation To Transformation with Howard Jacobson, Part 2 – PTP111
The Small Step Advocate Sid Garza-Hillman – PTP125
Thank you to this month's Patrons for supporting us on Patreon:
"Joe"
Millie Pearson
Stu Dolnick
Mary Lou Fusi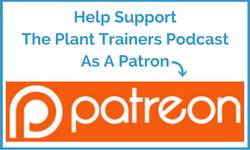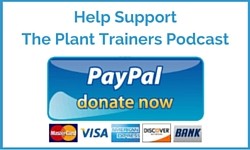 Don't forget to contact us at info@planttrainers.com with your question for our "Hey Plant Trainers" segment!
Join our FaceBook Groups:

Do you want to create lifelong healthy eating habits for you or your family? Are you looking to help prevent heart disease, cancer and chronic diseases? Are you looking for guidance with your plant-based nutrition? We can help. If you are serious about getting results, you may be eligible for a FREE 30-minute Skype or phone consultation, where we can help you with your goals NOW. Easily book your session HERE. 
Subscribe to Adam's Journey by clicking here.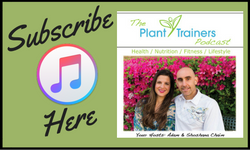 We hope you enjoyed this podcast! Please take a moment and leave us a rating and review over on iTunes – we would be grateful! This will help get our podcast out to others who may enjoy it. We promise to read your reviews and consider your feedback. This show is for you.
Please subscribe to The Plant Trainers Podcast on iTunes, Stitcher or Player.FM so you will know when we release a new episode. Now also available to Listen on Google Play Music!
Help us by spreading the news about our totally awesome Podcast!
Click here for a list of our services