Print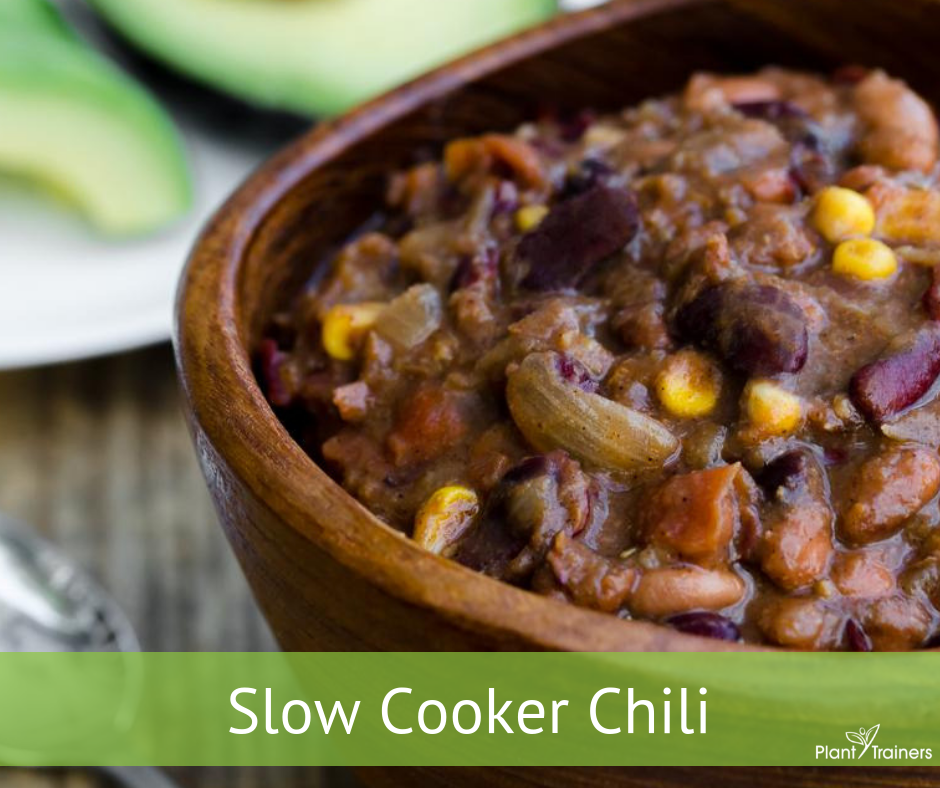 Many people have been asking for an easy slow cooker plant-based, gluten-free recipe…so here we go!  This one is simple and perfect for the cooling days of winter that seem to be arriving quite quickly.  The nice thing about a slow cooker meal is that you can set it before you leave for work and when you get home at the end of the day, your meal is ready.  It's a super easy and super delicious meal that the whole family can enjoy…if there are left-overs – this can easily be frozen for another time. Believe me, there only be left-overs if you double up on this recipe…it's that good!
Ingredients:
2 onions
4 cloves of garlic
2 cups tomato, chopped
1/2 cup corn
3 cups canned beans of choice (kidney beans, chickpeas…)
1 Tbsp hot sauce (or more if desired)
Add 1 tsp onion powder
1 tsp cumin
2 Tbsp chili powder
1 cup water
Directions:
Put everything in the slow cooker
Make sure the water stays below the beans (less water = thicker chili)
Cook 4hrs on high, then switch to another 4hrs on low
Enjoy with rice or quinoa
Top with avocado and a squeeze of lime!
~ Plant Trainers