Print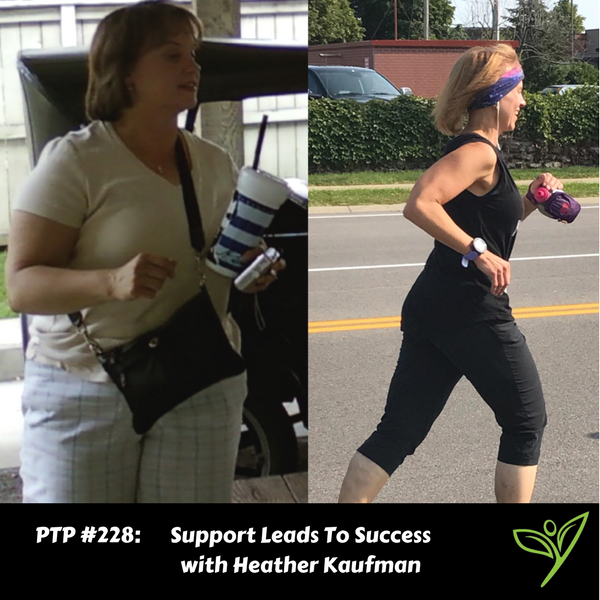 Podcast: Play in new window | Download
Subscribe: Apple Podcasts | Google Podcasts | Spotify | Stitcher | TuneIn | RSS

In today's episode of The Plant Trainers Podcast, we talk to Heather Kaufman about how support was really the ultimate reason for success when her and her husband, Tim, went through various transitions from the Standard American Diet to Whole Food Plant-Based, no sugar, no salt, no oil. As you will hear in this episode, there were plenty of reasons for Heather to change her diet and lifestyle, but history predicted that diets were just a fad in the Kaufman household. That is why she dug deep and made a personal connection and the memory of her mother created an urgency to adopt this new lifestyle. But at the end of the day, the respect and support she gave Tim and he gave her allowed them to make a change. Which in turn has become sustainable and really creates a difference in their quality of life.
Heather Kaufman had been dabbling with a plant-based way of eating when a doctor discovered that she had a uterine fibroid that was 14 centimeters long. She then went 100 percent plant-based, ditched the salt, oil, and sugar and started exercising. As a result of Heather's lifestyle changes she is healthy, active, and lives life to its fullest. As a side effect of getting healthy, she has shed 80 pounds and is a competitive runner. Heather had never run a full mile until a few short years ago and is now an ultramarathoner. She is passionate about spreading the message that health comes from your plate and not a number on the scale.
In this episode we discuss:
Life before Plant Based

Finding a Plant Based lifestyle

The transitions

Fibroids

Timbits

Favourite meals

Emotional support of spouses

Finding support if you are in your own

Races, training and Operation Christmas selfie

Actionable tips to start with today to give up the sugar, salt and animal products?
Links to things we mentioned:
Thank you to today's sponsor –> Amrita Health Foods – use "PlantTrainers" at checkout for 15% off
Become one of our Patrons & get our Monthly Motivation Compilation on Patreon
Heather Kaufman – Facebook, Instagram
The Rantings Of A Former Fat Man with Tim Kaufman – PTP135
Thank you to this month's Patrons for supporting us on Patreon:
"Joe"
Millie Pearson
Stu Dolnick
Mary Lou Fusi
Carmen Fanous
Emily Iaconelli
Spanish Armada


Don't forget to contact us at info@planttrainers.com with your question for our Plant Trainers Facebook Lives!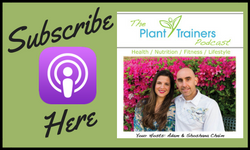 We hope you enjoyed this podcast! Please take a moment and leave us a rating and review over on Apple Podcasts – we would be grateful! This will help get our podcast out to others who may enjoy it. We promise to read your reviews and consider your feedback. This show is for you.
Please subscribe to The Plant Trainers Podcast on Apple Podcasts, Stitcher, iHeart Radio or Player.FM so you will know when we release a new episode. We're also available to Listen on Google Play Music!
Help us by spreading the news about our totally awesome Podcast!
Click here for a list of our services