Print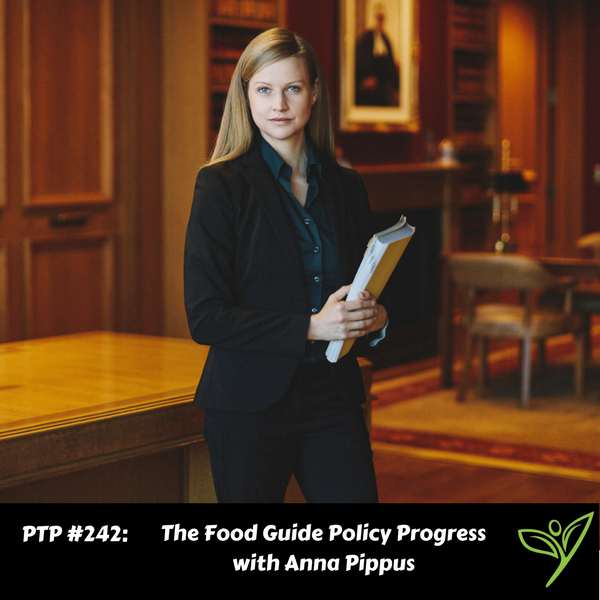 Podcast: Play in new window | Download
Subscribe: Apple Podcasts | Google Podcasts | Spotify | Stitcher | TuneIn | RSS

In today's episode of The Plant Trainers Podcast we talk to Anna Pippus about the progress being made with the food guide and how it incorporates a more plant-based approach. Anna has been following along and even consulting on the changes happening right now in Canada with regards to the Canadian Food Guide and the Guiding Principles. She fills us in on how these changes are taking place, how it is different from other countries and where the pushback is coming from. She helps clear up the cyber rumors and sets us straight letting us know for sure if the dairy food group is actually going to be eliminated.
We spend some time talking about the connotation for adults and children when foods are called "alternative" and what food taxes are really for. We think you'll be pleasantly surprised with some of the advancements you hear about in this episode so share it with your friends near and wide.
Anna Pippus is an animal rights lawyer specializing in laws and policies that impact animals farmed for food. Anna  holds degrees in law from the University of Toronto and psychology from the University of British Columbia. She serves as director of farmed animal advocacy for Animal Justice and strategic advisor for We Animals. Anna frequently speaks and writes about animal rights issues in mainstream media and legal publications. She also talks at universities, bar associations, governmental committees and meetings and community events. Anna is a mother of two and an enthusiastic plant-based cook.
In this episode we discuss:
Animal Justice and We Animals

Waking up from past food policies

Ahead or behind the USA curb?

Guiding Principles   

"Alternative" foods

Will dairy be eliminated?

Is this change enough  

Will teachers change their ways?

How are people going to know the changes?

The farm industry the agriculture industry

Mindset

Food tax
Links to things we mentioned:
Thank you to our sponsor, Health IQ. To see if you qualify, get your free quote today at healthiq.com/planttrainers or mention the promo code "Plant Trainers" when you talk to a Health IQ agent.
Yummy Foods Activity Book For Kids
Anna Pippus: Website, Facebook, Instagram, Twitter
Canada's Food Guide – Guiding Principles
Find out first from Health Canada – Register Now!

Thank you to this month's Patrons for supporting us on Patreon:
"Joe"
Millie Pearson
Mary Lou Fusi
Carmen Fanous
Emily Iaconelli
Spanish Armada
Michele Olender


Don't forget to contact us at info@planttrainers.com with your question for our Plant Trainers Facebook Lives!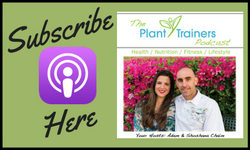 We hope you enjoyed this podcast! Please take a moment and leave us a rating and review over on Apple Podcasts – we would be grateful! This will help get our podcast out to others who may enjoy it. We promise to read your reviews and consider your feedback. This show is for you.
Please subscribe to The Plant Trainers Podcast on Apple Podcasts, Stitcher, iHeart Radio or Player.FM so you will know when we release a new episode. We're also available to Listen on Google Play Music!
Help us by spreading the news about our totally awesome Podcast!
Click here for a list of our services