Print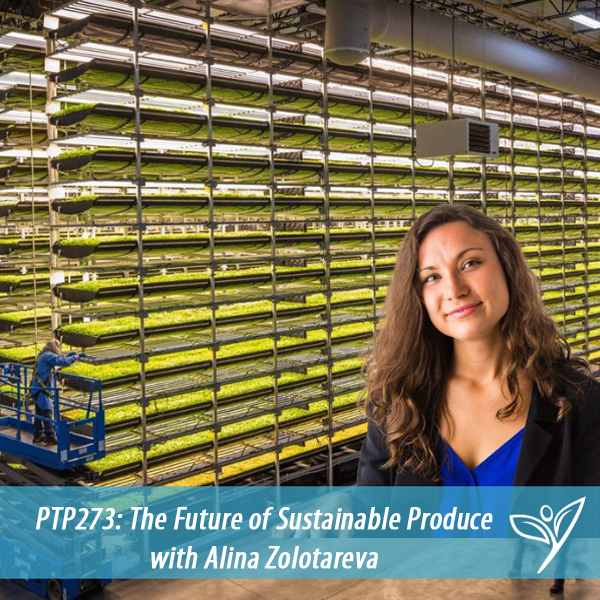 Podcast: Play in new window | Download
Subscribe: Apple Podcasts | Google Podcasts | Spotify | Stitcher | TuneIn | RSS
In this episode of The Plant Trainers Podcast, we talk to Alina Zolotareva about the future of sustainable produce. She tells us about Aerofarms who "planted" their roots in the city of New Jersey.  Alina helps us uncover what we really need to know about our greens. Have you ever wondered what organic actually means? If the food you are paying a premium for can actually be called sustainable? Alina tells us how much produce is actually being wasted from the time it blooms in the fields to when it's shipped across countries and borders – nevermind the waste in our refrigerators. So now I bet you are thinking…."if it's being shipped so far, is there any nutrients left in those cucumbers?"…well the answer may just kale you!
And as usual, thanks for all your ratings, reviews on Apple Podcasts and interaction on Instagram. If you have not yet followed us @planttrainers, please do it now!
Alina Zolotareva, a Registered Dietitian Nutritionist (RDN), leverages her background in nutrition science and public health to translate nutrition science to consumers. That plays a key role in AeroFarms' mission to combat food deserts and bring fresh, local, nutritious leafy greens to all communities. In addition to marketing and sales, Alina also leads product development, working on the cutting edge of leafy greens innovation in flavor and nutrition. Before AeroFarms, Alina had worked for a culinary nutrition foodservice consulting company based in NYC focused on improving health through great tasting and sustainable food.
She has also spent time in nutrition and marketing at Unilever and other local food brands. Alina is a graduate of Cornell University and Presidential Research Scholar with a B.S. with Honors in Nutrition Sciences and Dietetics. She is passionate about all things food and wellness, and believes that the only way great health can be achieved for all people is through food that tastes great–like AeroFarms delicious baby greens!
In this episode we discuss:
How to grow fresh food all year round in cities like NYC

Aerofarms

Organic

Industrial farming

Why we want to know where our food is coming from

The decrease in good farming land

Losing nutrient density

Food waste (40-76%)!

Is it nutrient dense?

Pesticides and less waste

For everyone or the elite?

GMO

Dream greens

Making the best chooses for your produce




Links to things we mentioned:
Yummy Foods Activity Book For Kids
Alina Zolotareva – Instagram, Twitter
AeroFarms – Website, Instagram, Facebook, Twitter
Dream Greens – Website, Instagram, Facebook, Twitter
Thank you to this month's Patrons for supporting us on Patreon:
"Joe"
Millie Pearson
Mary Lou Fusi
Carmen Fanous
Emily Iaconelli
Spanish Armada
Michele Olender


Don't forget to contact us at info@planttrainers.com with your question for our Plant Trainers Facebook Lives!
We hope you enjoyed this podcast! Please take a moment and leave us a rating and review over on Apple Podcasts – we would be grateful! This will help get our podcast out to others who may enjoy it. We promise to read your reviews and consider your feedback. This show is for you.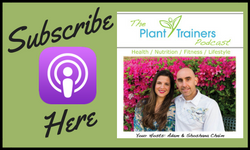 Please subscribe to The Plant Trainers Podcast on your favorite podcasting platform.



Help us by spreading the news about our totally awesome Podcast!
Click here for a list of our services