Print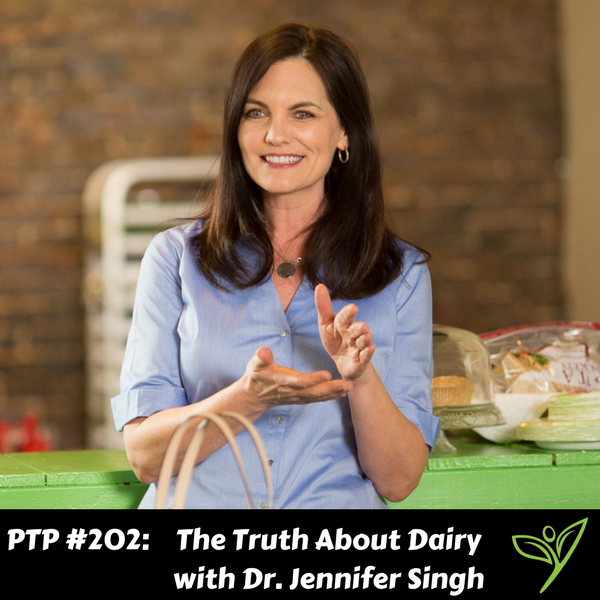 Podcast: Play in new window | Download
Subscribe: Apple Podcasts | Google Podcasts | Spotify | Stitcher | TuneIn | RSS

In today's episode of The Plant Trainers Podcast we talk with Dr. Jennifer Singh on the truth about dairy. There are many MOOO-sconceptions about dairy that have been ingrained in us since we were small children. "A cup of milk with every meal", "Milk does a body good" and "Got Milk" ads have glorified the dairy industry, but it has been at a price. Our health is declining here in North America and as we talk about during this show, the absence of dairy can make a huge impact on our quality of life.
Jennifer Singh is a doctor, wannabe-chef, wife and mom who is passionate about sharing the power of a plant-based diet and healthy lifestyle. Board-certified in both Internal Medicine and Pediatrics, she is well-acquainted with the dismal health results of the Standard American Lifestyle. Dr. Jennifer Singh is an Assistant Professor at the LSU Health Science Center in Shreveport School of Allied Health, and an Associate Adjunct Professor at the University of North Texas-Fort Worth School of Health Professions, where she teaches others about Lifestyle Medicine in the Graduate Certificate Program.
Dr. Jennifer Singh uses her medical knowledge, cooking skills, and fifteen years of professional teaching & lecturing experience in medical education to teach groups of all sizes and backgrounds about the life-changing power of plant-based nutrition and lifestyle. She owns Singh Wellness, a Lifestyle Medicine coaching practice in Shreveport. By providing knowledge and support to help clients change their habits, she continues to be amazed by the health results that people can achieve. When not teaching, she makes sure she has no spare time by bouncing between homeschooling her kids, walking the dog, cooking and biking with her family, reading, blogging, and traveling.
In this episode we discuss:
Safety

Healthcare and hope

Converting hope into change

The deal with dairy

The good components of dairy

Casein

Lactose

Dairy, disease and illnesses

Quality of life without dairy

Transitioning away from dairy

Non-dairy alternatives

Homemade recipes

Taking to children
Links to things we mentioned:
Dr. Jennifer Singh: Website, Facebook 
Easy Recipes For Busy Parents – Our New eCookbook
Earthlings – The Documentary
Thank you to this month's Patrons for supporting us on Patreon:
"Joe"
Millie Pearson
Stu Dolnick
Mary Lou Fusi



Don't forget to contact us at info@planttrainers.com with your question for our Plant Trainers Facebook Lives!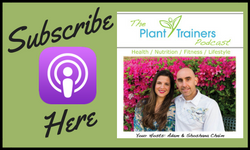 We hope you enjoyed this podcast! Please take a moment and leave us a rating and review over on Apple Podcasts – we would be grateful! This will help get our podcast out to others who may enjoy it. We promise to read your reviews and consider your feedback. This show is for you.
Please subscribe to The Plant Trainers Podcast on Apple Podcasts, Stitcher or Player.FM so you will know when we release a new episode. Now also available to Listen on Google Play Music!
Help us by spreading the news about our totally awesome Podcast!
Click here for a list of our services