Print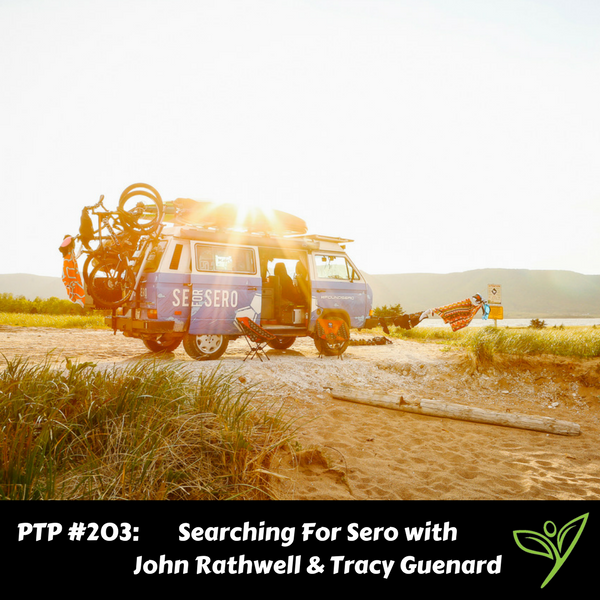 Podcast: Play in new window | Download
Subscribe: Apple Podcasts | Google Podcasts | Spotify | Stitcher | TuneIn | RSS

In today's episode of The Plant Trainers Podcast we talk to John Rathwell & Tracy Guenard about their project, Searching For Sero. Obviously we ask the questions that everyone wants to know…What is sero and how do you manage to live in a van? But we do get deeper when we discuss what really ignited the fire for John and Tracy to hop in a Westfalia and tour Canada and the US. They both lost loved ones which inspired this project with the ultimate goal of funding suicide prevention and helping others find passion and excitement in green exercise. Searching for Sero is a unique approach, looking for people who are happy in the outdoors and who are encouraging others to find their passion and create more sero.
John Rathwell is an internationally published and acclaimed action sports photographer. He has been commissioned by such clients as Red Bull, Outside Magazine, The Enthusiast Network over the last several years, just to name a few. John's motivation for this project came after his father passed away in 2014 from suicide. His father focused his life on working long hours, overtime and any shift he could take. John watched his father's lifestyle as he grew up and could see that life needed to be more balanced. Throughout the project, John is hoping to motivate people to put a little more focus on outdoor adventure and hobbies that bring happiness to their lives by sharing the stories and photographs of how others live theirs.
Tracy Guenard is a traditional 9 to 5 worker. She has years of experience working in the fields of criminology and youth intervention as well as business organizational analysis. People's life choices and behaviours have always intrigued her. Tracy's interest in Searching for Sero comes from the desire to dig in and understand the human-being in the choices they make. She hopes to grasp these people's relationship to happiness and how they can play an active role in their mental wellness. What is worth living for? Life! Life is worth living for and Tracy wants to find out the inspiring stories of these people and their passions and share them with you so you also feel that amazement still exists.
In this episode we discuss:
The project

Green exercise

Serotonin  

Outdoor sports

Planning

Feeling like yourself again

Wanting to spread mental wellness not illness

Understanding the idea of taking care of mental wellness

Getting feedback, giving hope

How to be a Sero story variety

Westfalia

Minimalism

Funding the project

The spectrum of mental health and wellness
Links to things we mentioned:
New recipe book: Easy Recipes For Busy Parents 
Searching For Sero: Website, Facebook, Twitter, Instagram 

John Rathwell on Instagram
Thank you to this month's Patrons for supporting us on Patreon:
"Joe"
Millie Pearson
Stu Dolnick
Mary Lou Fusi



Don't forget to contact us at info@planttrainers.com with your question for our Plant Trainers Facebook Lives!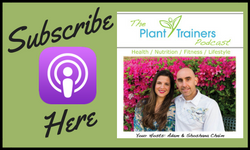 We hope you enjoyed this podcast! Please take a moment and leave us a rating and review over on Apple Podcasts – we would be grateful! This will help get our podcast out to others who may enjoy it. We promise to read your reviews and consider your feedback. This show is for you.
Please subscribe to The Plant Trainers Podcast on Apple Podcasts, Stitcher, iHeart Radio or Player.FM so you will know when we release a new episode. We're also available to Listen on Google Play Music!
Help us by spreading the news about our totally awesome Podcast!
Click here for a list of our services