Print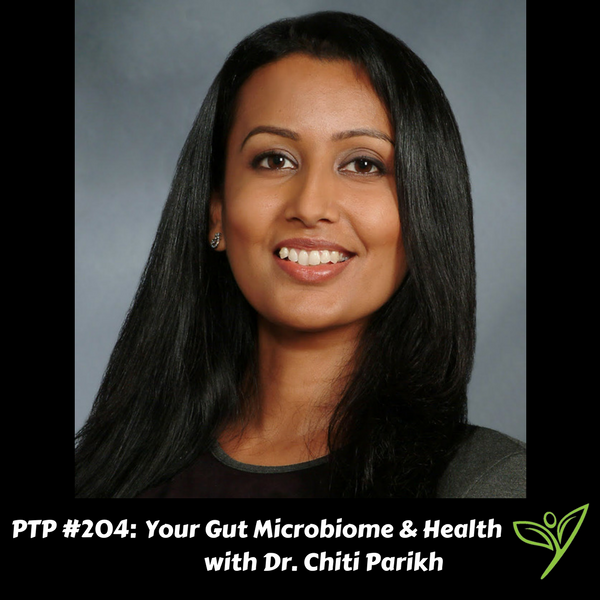 Podcast: Play in new window | Download
Subscribe: Apple Podcasts | Google Podcasts | Spotify | Stitcher | TuneIn | RSS

In today's episode of The Plant Trainers Podcast we talk to Dr. Chiti Parikh about gut microbiome and your health. I first met Dr, Parikh at the NYC Vegetarian Food Festival and she was talking about one of my favorite topics at the moment…poop. I mean microbiome…but poop came up! So, I knew we had to get her on the show to talk about our gut microbiome and bacteria. How to grow the good, shrink the bad and maintain the healthiest body possible. You may have heard of TMAO and Fecal Transplants, so get ready to fully understand what that's all about.
Dr. Parikh is an assistant professor at Weill Cornell Medical College where she plays an active role in medical education, research and patient care. She graduated as an AOA scholar from Robert Wood Johnson Medical School and completed her internal medicine residency at New York Presbyterian – Weill Cornell Medical Center. As a board certified Internist and Diplomate of the American Board of Integrative and Holistic Medicine, she has co-founded Integrative Health at New York Presbyterian Hospital. This program provides services such as acupuncture, meditation, yoga, nutrition, psychotherapy, and biofeedback.
As an Integrative Medicine practitioner Dr. Parikh focuses on a holistic approach to care that addresses not only physical, but also psychological, social, spiritual and environmental influences on health. By spending more time with patients she creates a personalized treatment plan that is tailored to the individual's unique needs and circumstances. By combining cutting edge innovations of modern medicine with the wisdom of eastern medicine, she partners with her patients to attain optimal health and wellness.
In this episode we discuss:
Parents' influence

The gut microbiome

Skin microbiome

Good bacteria

Antibiotics

Knowing if you have good or bad bacteria

TMAO

Growing positive and negative microbiome

What affects our microbiome

Probiotics 101

Foods that support a good system

Fecal Transplant

3 actionable tips for a healthy microbiome
Links to things we mentioned:
Order your "Propelled By Plants" t-shirt
Dr. Chiti Parikh's Website
Integrative Health and Wellbeing Program
Thank you to this month's Patrons for supporting us on Patreon:
"Joe"
Millie Pearson
Stu Dolnick
Mary Lou Fusi



Don't forget to contact us at info@planttrainers.com with your question for our Plant Trainers Facebook Lives!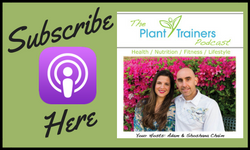 We hope you enjoyed this podcast! Please take a moment and leave us a rating and review over on Apple Podcasts – we would be grateful! This will help get our podcast out to others who may enjoy it. We promise to read your reviews and consider your feedback. This show is for you.
Please subscribe to The Plant Trainers Podcast on Apple Podcasts, Stitcher, iHeart Radio or Player.FM so you will know when we release a new episode. We're also available to Listen on Google Play Music!
Help us by spreading the news about our totally awesome Podcast!
Click here for a list of our services