Print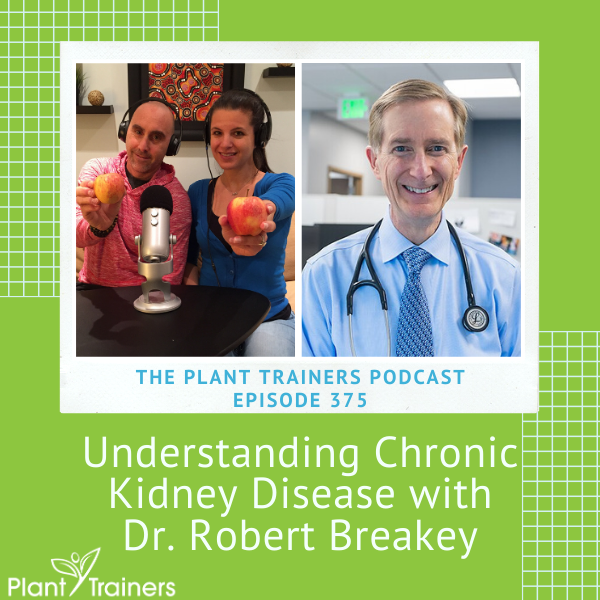 Podcast: Play in new window | Download
Subscribe: Apple Podcasts | Google Podcasts | Spotify | Stitcher | TuneIn | RSS

In this episode of The Plant Trainers Podcast, we talk with Dr. Bob Breakey about kidney disease. While kidney disease is not talked about frequently, it does affect 1 in 7 North Americans and can seriously alter one's quality of life as well as longevity. We cover everything from what the kidneys do, to how to find out if you are having kidney issues, to what the prescription is nutritionally speaking. If you find that you are confused about which foods may worsen kidney stones or chronic kidney disease (CKD) you will be extremely clear by the end of this episode. We highly suggest that you share this with anybody who has moderate or severe kidney issues or if kidney disease issues run in their family. And because people who are obese and have other chronic illnesses, they are likely to end up with kidney issues or kidney disease, please send this to them as well.
Dr. Robert Breakey is a 5th generation graduate from the University of Michigan Medical School. He completed his Family Medicine residency at the University of Wisconsin in 1984 and his Board certification with the American College of Lifestyle Medicine in October of 2019. Dr. Breakey has practiced Lifestyle Family Medicine in Ann Arbor for 35 years. He is the Chairman of the Board for his multi-specialty medical group: IHA with over 700 providers caring for over 500,000 patients in southeast Michigan. He is also the Medical Director for the "IHA Lifestyle Medicine Institute" and the Chairman of the Board for the "Plant Based Nutrition Support Group" as well as a board member for the national organization: "Plant-Based Prevention of Disease" or "P-POD". In his spare time he enjoys skiing, rollerblading, white water rafting, scuba diving, hiking and travel. To help support him in maintaining the vitality to do all of this in his mid 60s, he has followed a plant-based lifestyle for the last 43 years.
In this episode we discuss: 
Becoming plant-based 

Why more people don't know about plant-based 

What the kidneys do

Chronic Kidney Disease (CKD)

Kidney stones 

EGFR and kidney function 

Potassium phosphorous calcium oxalates 

How to know you have kidney disease

Is CKD reversible 

Should you get your RGFR tested? 

Tips for best possible kidney function 

Fibre 
Links to things we mentioned:
Putting An End To Plant-Based Picky Eaters
Dr. Robert Breakey: Info, PBNSG, P-POD, LinkdIn
Impacting Communities Through PBNSG with Paul Chatlin – PTP343
On The Front Lines of COVID-19 with Dr. Melissa Sundermann – PTP357
Dr. Bob's Eight Keys to Health and Success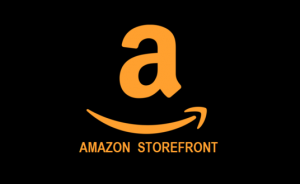 Thank you to this month's Patrons for supporting us on
Patreon
:
Millie Pearson
Mary Lou Fusi
Emily Iaconelli
Spanish Armada
Mark Jeffrey Johnson


Don't forget to contact us at info@planttrainers.com with your questions!
We hope you enjoyed this podcast! Please take a moment and leave us a rating and review over on Apple Podcasts – we would be grateful! This will help get our podcast out to others who may enjoy it. We promise to read your reviews and consider your feedback. This show is for you.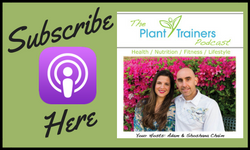 Please subscribe to The Plant Trainers Podcast on your favorite podcasting platform.

Help us by spreading the news about our totally awesome Podcast!
Click here for a list of our services