Print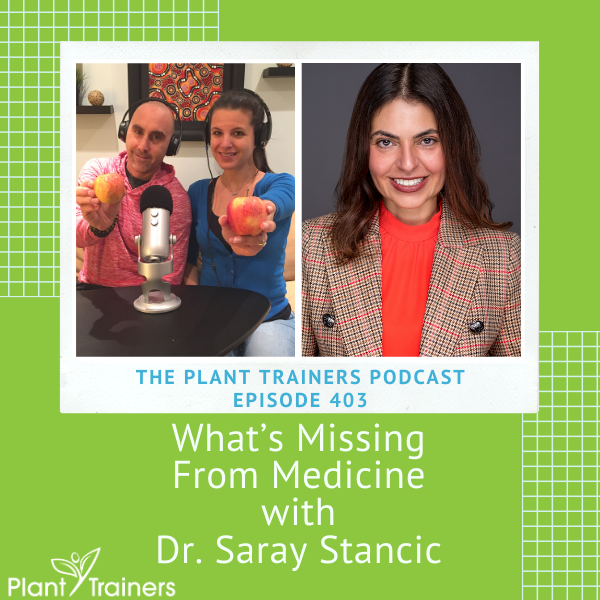 Podcast: Play in new window | Download
Subscribe: Apple Podcasts | Google Podcasts | Spotify | Stitcher | TuneIn | RSS

In this episode of The Plant Trainers Podcast, we talk with Dr. Saray Stancic about her documentary, Code Blue, her book, What's Missing From Medicine and of course her personal journey with health and a plant-based diet. Her own journey with MS, feeling perfectly fine one day and waking up from a short hospital nap, not being able to move her legs is simply amazing. You'll be at the edge of your seat hearing Dr. Saray Stancic speak.
Saray Stancic, M.D. is triple board certified in Internal Medicine, Infectious Diseases, and Lifestyle Medicine. She graduated from New Jersey Medical School in 1993 and after completing her fellowship, accepted the position as Chief of Infectious Diseases at the Hudson Valley VA in New York. In later years, she served as Translational Medical Leader at Roche Pharmaceuticals where she led clinical trials in the field of viral hepatitis and HIV. In 2012, she left her work in Infectious Diseases to fully dedicate her time to the field of Lifestyle Medicine.
Dr. Stancic's interest in Lifestyle Medicine is rooted in her personal story as a patient living with multiple sclerosis. She is the founder of one of the first Lifestyle Medicine practices in the country, and mentors the Lifestyle Medicine Interest Group at Rutgers New Jersey Medical School. Dr. Stancic seeks to spread the power of preventive Medicine on a global scale and bring needed change to how we train physicians. She is Producer of the documentary film; Code Blue, which made its global release on May 26th, 2020. Dr. Saray Stancic released her first book on January 12th, 2021 entitled, What's Missing from Medicine; Six Lifestyle Changes to Overcome Chronic Illness.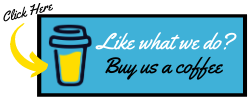 In this episode we discuss: 
Finding plant-based 

Multiple Sclerosis

Adam's story 

Code Blue, the documentary 

Pushback

Lifestyle medicine 

What's Missing from Medicine? 
Links to things we mentioned:
I Am A Peaceful Goldfish by Shoshana Chaim
Dr. Saray Stancic – Website, Instagram, Facebook
Code Blue – Film, Twitter, Instagram, Facebook
What's Missing From Medicine by Dr. Saray Stancic
Undo It!: How Simple Lifestyle Changes Can Reverse Most Chronic Diseases with Dean Ornish – PTP295
Overcoming Multiple Sclerosis with Corinne Nijjer – PTP333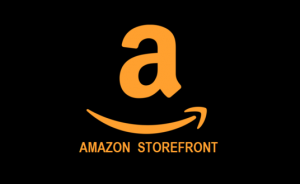 Thank you to this month's Patrons for supporting us on
Patreon
:
Millie Pearson
Mary Lou Fusi
Spanish Armada
Mark Jeffrey Johnson


Don't forget to contact us at info@planttrainers.com with your questions!
We hope you enjoyed this podcast! Please take a moment and leave us a rating and review over on Apple Podcasts – we would be grateful! This will help get our podcast out to others who may enjoy it. We promise to read your reviews and consider your feedback. This show is for you.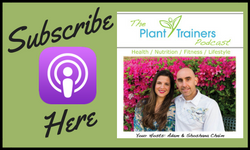 Please subscribe to The Plant Trainers Podcast on your favorite podcasting platform.

Help us by spreading the news about our totally awesome Podcast!
Click here for a list of our services