Print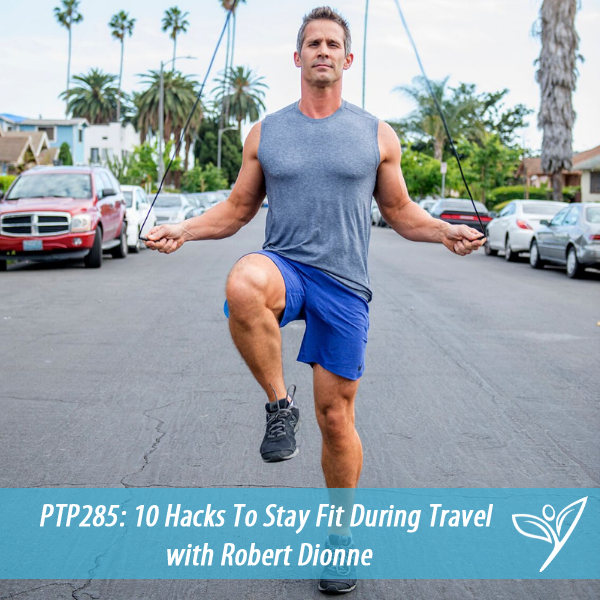 Podcast: Play in new window | Download
Subscribe: Apple Podcasts | Google Podcasts | Spotify | Stitcher | TuneIn | RSS

In this episode of The Plant Trainers Podcast, we talk with Rob Dionne all about how to stay healthy and fit while you are traveling. We know we called it hacks…and if you know us we're not big on hacks, but let's face it, it makes a sexy headline and we want this info in people's hands. It does not matter if you are traveling home for the holidays, taking a personal get away with a special someone, on a family vacay or taking that dreaded business trip, these tips will keep you on your game.
Want to know if setting intentions really work, how to eat healthy on the road and how to get a workout on a biz trip with no gym in sight? Plant-based, vegan or not, these tips and tricks are for you. So tag us @planttrainers the next time you travel and show us how you're using these hacks.
Rob Dionne, host of the Open Sky Fitness Podcast, is a lifestyle and fitness expert based out of Los Angeles. He specializes in helping busy people and entrepreneurs get out from behind their desks and carve out time to create a better quality of life for themselves and their family. You might have heard Rob on other podcasts discussing his views on why the traditional approach to weight loss is a waste of time.
In this episode we discuss:
Parenthood

Growing up active

Being healthy and making time

Healthy life after having a baby

Healthy habits while you travel

Setting intentions vs goals

10 tips for healthy traveling

Momentum

How to pee on the side of the road

Best travel advice
Links to things we mentioned:
Our awesome t-shirts
Rob Dionne – Website, Facebook, Instagram, Twitter
Travelling Healthy – PTP021
The Secrets To Traveling On A Plant-Based Diet – PTP155
Thank you to this month's Patrons for supporting us on Patreon:
"Joe"
Millie Pearson
Mary Lou Fusi
Carmen Fanous
Emily Iaconelli
Spanish Armada
Michele Olender


Don't forget to contact us at info@planttrainers.com with your question for our Plant Trainers Facebook Lives!
We hope you enjoyed this podcast! Please take a moment and leave us a rating and review over on Apple Podcasts – we would be grateful! This will help get our podcast out to others who may enjoy it. We promise to read your reviews and consider your feedback. This show is for you.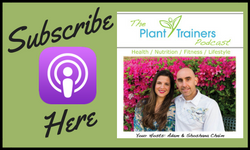 Please subscribe to The Plant Trainers Podcast on your favorite podcasting platform.



Help us by spreading the news about our totally awesome Podcast!
Click here for a list of our services