Print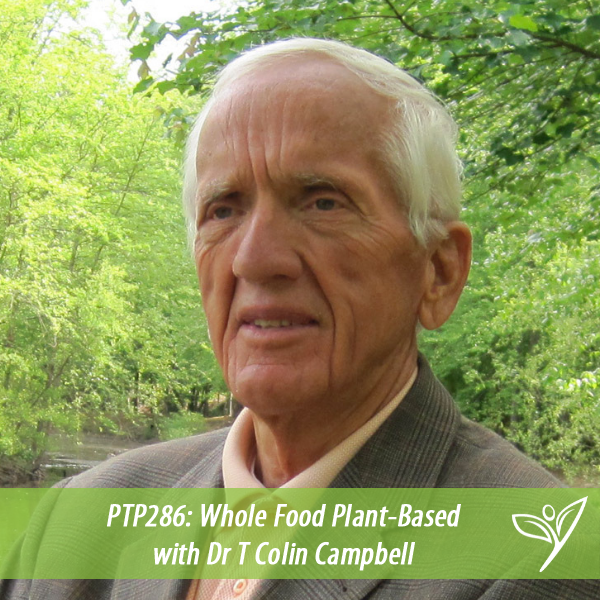 Podcast: Play in new window | Download
Subscribe: Apple Podcasts | Google Podcasts | Spotify | Stitcher | TuneIn | RSS

In this episode of The Plant Trainers Podcast, we talk with a man who needs almost no introduction, Dr. T Colin Campbell. He is best known for writing The China Study with his son Dr. Tom Campbell who was on the podcast in episode 131 and, of course, we took his course when we first became emerged into plant-based living. This show is really planned by you, our listeners who were kind enough to comment on Instagram and Facebook to share your questions. We talk about cancer, allergies, autoimmune disease, ketosis, osteoporosis, oils, and fat. We needed to soak in as much as we could from this legend and we want you to do the same.
Please share this with those you love..or even like a little!!! Find us on Facebook or Instagram @planttrainrs and leave a comment about what you liked the best in this episode.
T Colin Campbell, PhD has been dedicated to the science of human health for more than 60 years. His primary focus is on the association between diet and disease, particularly cancer. Although largely known for The China Study – one of the most comprehensive studies of health and nutrition ever conducted and recognized by The New York Times as the "Grand Prix of epidemiology" – Dr. Campbell's profound impact also includes extensive involvement in education, public policy, and laboratory research.
Throughout his career, he has confronted a great deal of confusion surrounding nutrition and its effects. It is precisely this confusion that he has focused so much on, in recent years. Dr. Campbell co-wrote The China Study: Startling Implications for Diet, Weight Loss and Long-term Health, which has sold more than 2 million copies worldwide. He is also the author of the The New York Times bestseller Whole, and The Low-Carb Fraud. Several documentary films feature Dr. Campbell and his research, including Forks Over Knives, Eating You Alive, Vegucated, and PlantPure Nation.
He continues to share evidence-based information on health and nutrition whenever given the opportunity. He has delivered hundreds of lectures around the world and he is the founder of the T Colin Campbell Center for Nutrition Studies and the online Plant-Based Nutrition Certificate in partnership with eCornell.
In this episode we discuss:
Gratitude for college

Is a plant-based diet for everyone?

Can a plant-based diet make you sick?

Reductionist ideas

Added Oils

The fat percentage for children

Recurrence of allergic responses

New research and new book

The power of corporate America

Ketosis even when plant-based…yay or nay?

Osteoporosis

The big message
Links to things we mentioned:
The China Study: The Most Comprehensive Study of Nutrition Ever Conducted and the Startling Implications for Diet, Weight Loss and Long-Term Health by T. Colin Campbell and Thomas M. Campbell II
Whole: Rethinking The Science of Nutrition by T. Colin Campbell and Howard Jacobson (Contributor)
T. Colin Campbell Center for Nutrition Studies
eCornell Plant-Based Nutrition Certificate Program
The Campbell Plan with Dr. Tom Campbell – PTP131
Thank you to this month's Patrons for supporting us on Patreon:
"Joe"
Millie Pearson
Mary Lou Fusi
Carmen Fanous
Emily Iaconelli
Spanish Armada
Michele Olender


Don't forget to contact us at info@planttrainers.com with your question for our Plant Trainers Facebook Lives!
We hope you enjoyed this podcast! Please take a moment and leave us a rating and review over on Apple Podcasts – we would be grateful! This will help get our podcast out to others who may enjoy it. We promise to read your reviews and consider your feedback. This show is for you.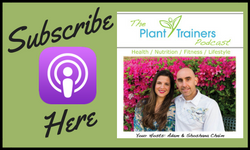 Please subscribe to The Plant Trainers Podcast on your favorite podcasting platform.



Help us by spreading the news about our totally awesome Podcast!
Click here for a list of our services