Print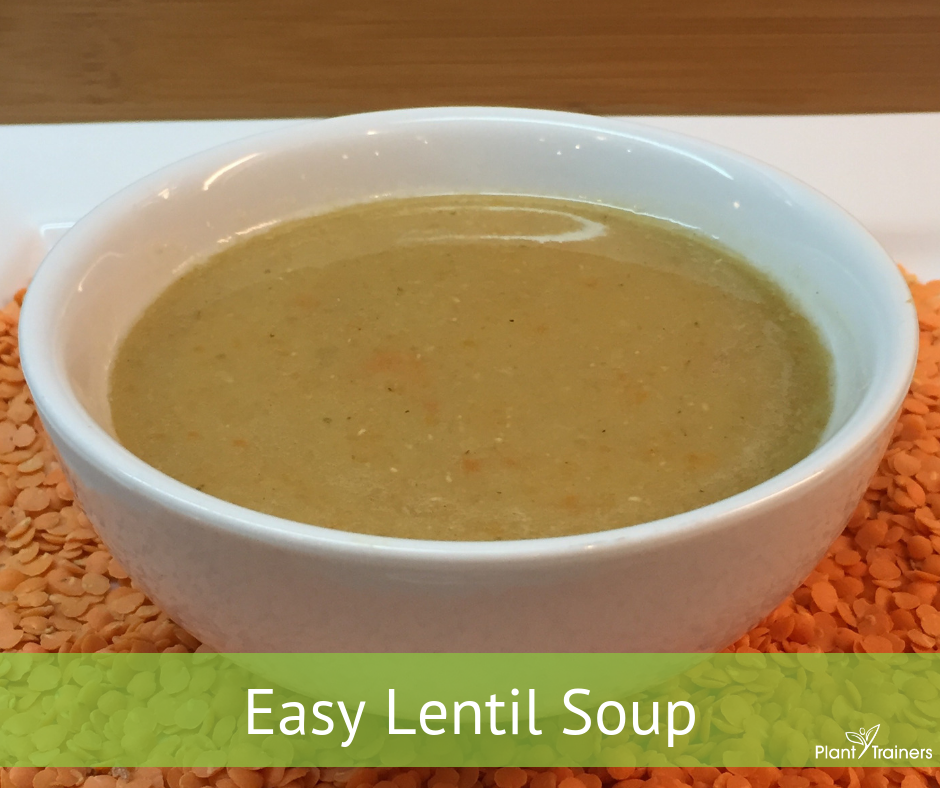 Winter calls for lentil soup. The fiber, folic acid, protein, iron, and potassium in lentils help keep your body strong and immune system up throughout the cold and flu season. But the best part is that it is so easy and delicious to make. We always like to put together recipes that are simple and use minimal ingredients that really provide a powerful punch. This lentil soup does not disappoint!
And if you like cumin, you're in luck! And if you don't, give it a try anyway. You may surprise yourself with the amazing flavours and taste that this lentil soup contains! This lentil soup is a spin-off of a local restaurant's lentil soup. Their soup is SO good but has a lot of oil. So this one is oil free.
Ingredients:
1-¼ cups of dried red lentils, rinsed well

1 large onion, chopped

1 large carrot, chopped

4 cups of veggie broth

1 cup of water

1 Tbsp ground cumin

Lemon wedge, optional
Directions:
Put the onion and carrot into the pot and saute until softened (5 min)

Add lentils and stir

Add broth and water

Cover and simmer for 15-20 minutes, until soft

Take off heat and add cumin and mix

Blend with a hand blender until smooth or to desired consistency

Serve with a lemon wedge or squeeze lemon right into the bowl
Enjoy!
~ Plant Trainers