Print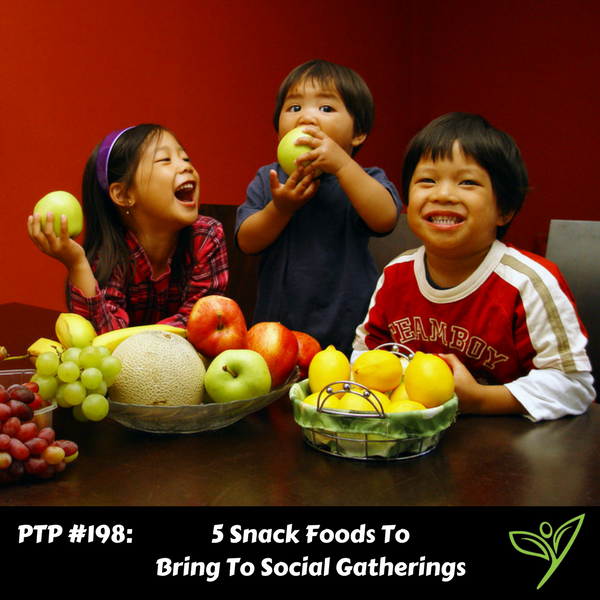 Podcast: Play in new window | Download
Subscribe: Apple Podcasts | Google Podcasts | Spotify | Stitcher | TuneIn | RSS
Snack foods…Ah, the communal gathering of children coming together to enjoy a snack prepared by one family that must meet the allergy requirements of the school, the tastebuds of younglings and respect the nutritional values of all the other families. Wait a minute. There is no way to make every kid happy. It's unlikely many families have nutritional standards and it may also be hard to meet all those standards. Having said that, more and more families are making changes in their diets whether they are still eating animal products or not. Many families are choosing foods that are less processed and contain less additives…it's a slow process, but because of people like you that are making an effort to better your lives, liking Facebook posts, sharing podcasts and spreading the word, it's happening.
At the end of the day I know what it's like to be the teacher and the parent in this situation. The teacher wants it to be fun for the kids, make it easier for the parents to not have to give snack foods daily and expose the kids to things they would not normally be fed and have them be risk takers. On the other hand, as a parent, it is MY responsibility to feed my child and depending on their age choose what goes into their little bodies. It's an area of stress because I don't know what they will be exposed to and then want or even give up other foods because they have tasted fat, sugar and salt on a level they haven't before.
My child is also gluten free so I know he will often not be able to take part in some of the snack foods. At the end of the day, eating together is a skill we must master, as that experience is always present and maybe your child will come home finally loving clementines!
This week's question:
Lindsay Asks: "Hey Plant Trainers, I need to send peanut-free, pre-packaged snack foods to my child's school for the whole class to enjoy. What do you recommend?"
Links to things we mentioned:

Amrita Bars – Use "PlantTrainers" at check-out for 15% off your order
ENERGYBits – Use "PlantTrainers" at check-out for 20% off your order
Thank you to this month's Patrons for supporting us on Patreon:
"Joe"
Millie Pearson
Stu Dolnick
Mary Lou Fusi



Don't forget to contact us at info@planttrainers.com with your question for our "Hey Plant Trainers" segment!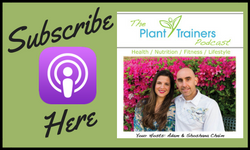 We hope you enjoyed this podcast! Please take a moment and leave us a rating and review over on Apple Podcasts – we would be grateful! This will help get our podcast out to others who may enjoy it. We promise to read your reviews and consider your feedback. This show is for you.
Please subscribe to The Plant Trainers Podcast on Apple Podcasts, Stitcher or Player.FM so you will know when we release a new episode. Now also available to Listen on Google Play Music!
Help us by spreading the news about our totally awesome Podcast!
Click here for a list of our services