Print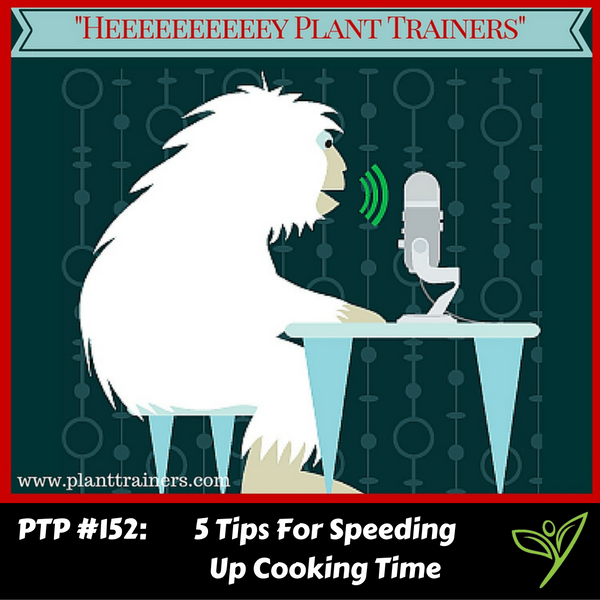 Podcast: Play in new window | Download
Subscribe: Apple Podcasts | Google Podcasts | Spotify | Stitcher | TuneIn | RSS

These 5 tips for speeding up cooking time could be a game changer for you and your family. Meal time can be a hard time for families. You finished your work day, your kids want your attention and you just want to get a healthy(ish) dinner on the table so you can get the kids showered and put them to bed. And most of all, you want to know your kids are actually going to eat the food you're working so hard to prepare.
Speeding up cooking time by 5 or 10 minutes can mean the difference between getting the kids in bed on time or having to deal with the consequence of overtired monkeys. No one wants that. That's why I love Amy's question about how to speed up the process of making dinner. Here are 5 tips that you can start to apply today that will improve your cooking time.
This week's question:
Amy asks "How can I decrease the amount of time I spend cooking each night. Even 10 minutes would help!"
Links to things mentioned:
Thank you to this month's Patrons for supporting us on Patreon:
"Joe"
Millie Pearson
Mary Lou Fusi
Carmen Fanous
Emily Iaconelli
Spanish Armada
Michele Olender


Don't forget to contact us at info@planttrainers.com with your questions!
We hope you enjoyed this podcast! Please take a moment and leave us a rating and review over on Apple Podcasts – we would be grateful! This will help get our podcast out to others who may enjoy it. We promise to read your reviews and consider your feedback. This show is for you.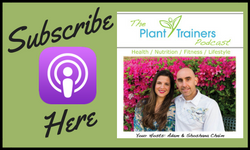 Please subscribe to The Plant Trainers Podcast on your favorite podcasting platform.



Help us by spreading the news about our totally awesome Podcast!
Click here for a list of our services