Print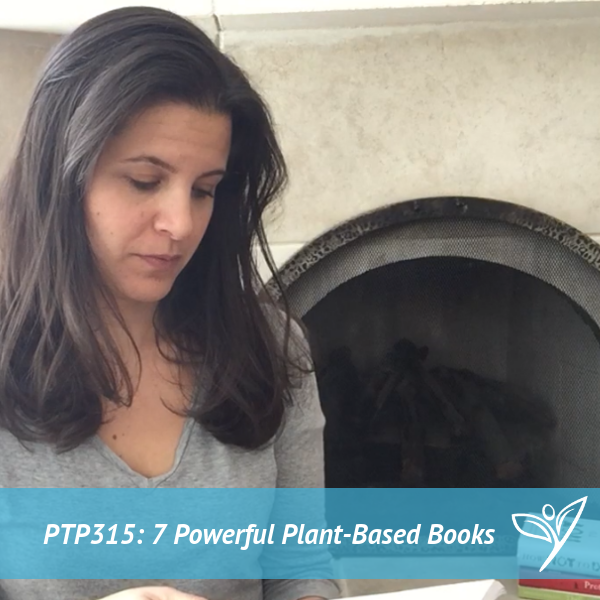 Podcast: Play in new window | Download
Subscribe: Apple Podcasts | Google Podcasts | Spotify | Stitcher | TuneIn | RSS

In this episode of the Plant Trainers Podcast, Shoshana talks all about 7 powerful plant-based books you should put on your reading list. The truth is it was really hard to narrow it down to 7. It seems like every time we turn around there is another amazing plant-based book coming out. Not to mention all the books that focus on the environment and veganism as well as plant-based cookbooks. But we couldn't put it all into one little video. Let us know which of these books you've read, which books you would add to your top 7 list in the comments below.
Links to things we mentioned:
Facebook group – Plant-Based Health, Nutrition and Fitness
How Not To Die with Michael Greger M.D. – PTP206
A Forefather of Plant-Based Nutrition, Dr. Caldwell Esselstyn – PTP208
Busting The Protein Myth with Dr. Garth Davis – PTP212
The Plant-Based Solution with Dr. Joel Kahn – PTP231
Whole Food Plant-Based with Dr T Colin Campbell – PTP286
The Ketogenic Diet Explained with Dr. Joel Kahn – PTP292
Undo It!: How Simple Lifestyle Changes Can Reverse Most Chronic Diseases with Dean Ornish M.D. – PTP295
Thrive by Brendan Brazier
Skinny Bitch by Rory Freedman, Kim Barnouin
Watch this podcast in its video form
Thank you to this month's Patrons for supporting us on
Patreon
:
"Joe"
Millie Pearson
Mary Lou Fusi
Carmen Fanous
Emily Iaconelli
Spanish Armada
Michele Olender
Dan Pokorney


Don't forget to contact us at info@planttrainers.com with your questions!
We hope you enjoyed this podcast! Please take a moment and leave us a rating and review over on Apple Podcasts – we would be grateful! This will help get our podcast out to others who may enjoy it. We promise to read your reviews and consider your feedback. This show is for you.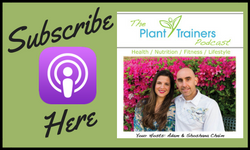 Please subscribe to The Plant Trainers Podcast on your favorite podcasting platform.



Help us by spreading the news about our totally awesome Podcast!
Click here for a list of our services