Print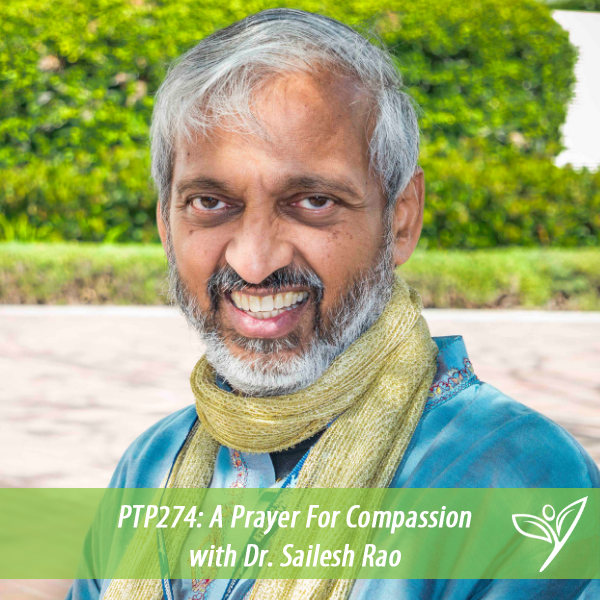 Podcast: Play in new window | Download
Subscribe: Apple Podcasts | Google Podcasts | Spotify | Stitcher | TuneIn | RSS

In this episode of The Plant Trainers Podcast, we talk to Dr. Sailesh Rao the Executive Producer of "What The Health", "Cowspiracy" and the upcoming documentary "A Prayer for Compassion". Dr. Rao is an extremely calm and intellectual man who has a strong understanding of strategy and possibility. During our time together we learned about the work Climate Healers is doing in creating a world of nonviolence as well as the economic repercussions that can affect a fully vegan world. He gives us some understanding of why we can expect 2026 to see an explosion of plant-eating people across the nations. We hope you find this intriguing. Make sure to join the conversations happening @planttrainers on Facebook and on Instagram around these topics this week.
Dr. Sailesh Rao has over 32 years of professional experience and is the Founder and Executive Director of Climate Healers, a non-profit dedicated to healing the Earth's climate. A systems specialist with a Ph. D. in Electrical Engineering from Stanford University, Dr. Rao worked on the Internet communications infrastructure for twenty years after graduation. In 2006, he switched careers and became deeply immersed, full time, in the environmental crises affecting humanity and has been studying how to reverse them and achieve global sustainability from a systems perspective.
Dr. Rao is the author of the 2011 book, "Carbon Dharma: The Occupation of Butterflies" and the 2016 book, "Carbon Yoga: The Vegan Metamorphosis". He is an Executive Producer of the trilogy of documentaries "They Don't Want You To See", "The Human Experiment" (2013), "Cowspiracy: The Sustainability Secret" (2014) and "What The Health" (2017), which explore the systemic causes of human and environmental ill health. He is also an Executive Producer of the forthcoming documentary, "A Prayer For Compassion". Dr. Rao has over 50 standards contributions to the ATM Forum and the IEEE 802.3 CSMA/CD Working Group, 22 peer-reviewed technical publications, 10 U.S. Patent, and 3 Canadian Patents and has received numerous awards throughout his career.
In this episode we discuss:
Becoming vegan

Himsa is cruel

A calm demeanor

The internet in the 90's

Shifting the community and creating standards for the internet and humanity

Climate Healers

Normalized violence and Normalized nonviolence

Land, animals, and water

Vegan 2026

Making vegan blow up

Unemployment and the vegan world

The most important reason for being vegan

A Prayer for Compassion
Links to things we mentioned:
Work with us – grab a free call today!
Operation Milagro V –> Learn More about the Vaquita Porpoise
Dr. Sailesh Rao – Email –> srao@climatehealers.org
Climate Healers – Website, Facebook, Twitter
Cowspiracy: The Sustainability Secret
Trailer for "A Prayer For Compassion"
Main Street Vegan and Living A Vegan Lifestyle with Victoria Moran – PTP185
What The Health & Navigating Information with Tom Barbieri – PTP217
Food is The Solution: What To Eat To Save The World with Matthew Prescott – PTP250
Thank you to this month's Patrons for supporting us on Patreon:
"Joe"
Millie Pearson
Mary Lou Fusi
Carmen Fanous
Emily Iaconelli
Spanish Armada
Michele Olender


Don't forget to contact us at info@planttrainers.com with your question for our Plant Trainers Facebook Lives!
We hope you enjoyed this podcast! Please take a moment and leave us a rating and review over on Apple Podcasts – we would be grateful! This will help get our podcast out to others who may enjoy it. We promise to read your reviews and consider your feedback. This show is for you.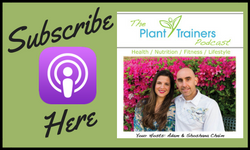 Please subscribe to The Plant Trainers Podcast on your favorite podcasting platform.



Help us by spreading the news about our totally awesome Podcast!
Click here for a list of our services