Print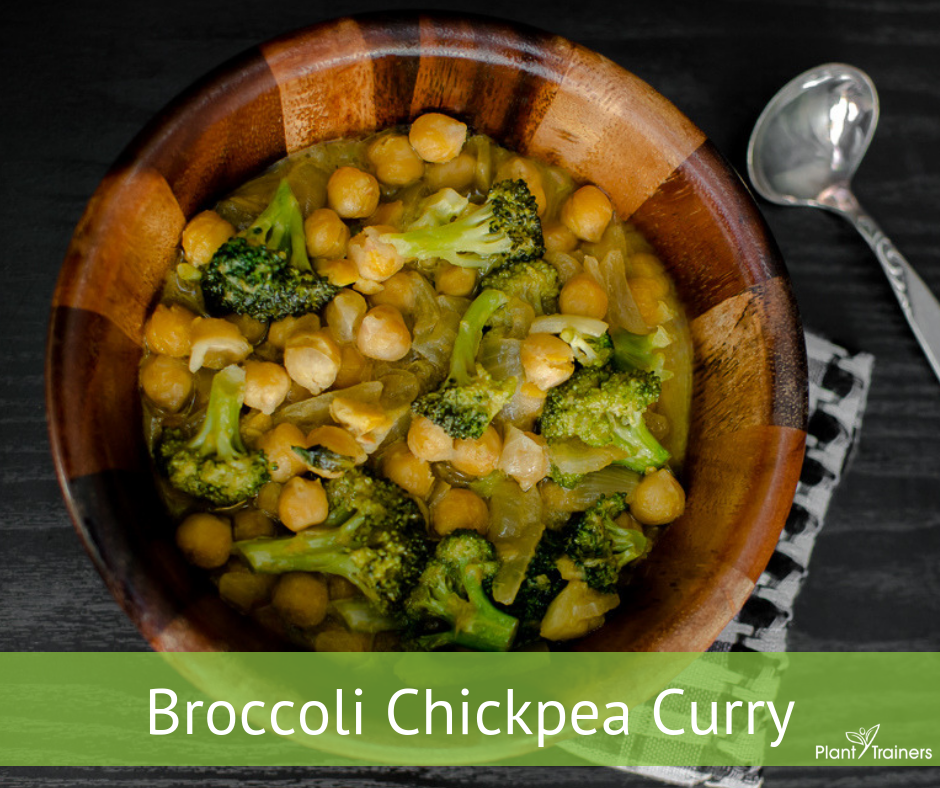 Curry for breakfast, lunch or dinner, that is the way we feel around here sometimes. But it wasn't always like that. Back in our early 20's, we would not eat anything with that curry or cilantro flavour. Our families would keep those flavours off to the side for us and only add it once we took our servings. How embarrassing. 
Curry doesn't just fill that craving for good food. It's got amazing properties too. Many of the curry spices are anti-inflammatory, aid digestion (believe it or not) and can act as an antibiotic. 
Now while we are not suggesting you throw away your prescription for a sinus infection and only start snorting this amazing recipe, there is still something to say about why we may crave curry. Perhaps it's a way to keep inflammation down, our immune systems up and infection at bay before it gets out of control. Regardless, this mild Thai broccoli chickpea curry is a good place to start if you're not yet a lover of all things curry. 
Broccoli Chickpea Curry
Ingredients:
1 onion, chopped

1-28 oz can chickpeas, drained  (or 2-3 cups cooked yourself)

1 (~400ml) can of coconut milk

1 Tbsp tamari or Soya Souce

1/3 Cup veg stock

3 -5 Tbsp green curry paste

2 cups chopped fresh or frozen broccoli (or spinach, green peas, or okra)
Directions:
sauteé onions until translucent, about 3-5 min

add chickpeas, coconut milk, tamari, veg stock, and curry paste and mix until coconut milk and curry combine as a sauce

mix in the broccoli 

let simmer in a pot for 20 minutes covered or cook in pressure cooker for 5 minutes. 
We hope you enjoy this Broccoli Chickpea Curry. Take some pics of yours and share it on your social media outlets and don't forget to tag us @planttrainers!
Enjoy!
~ Plant Trainers