Print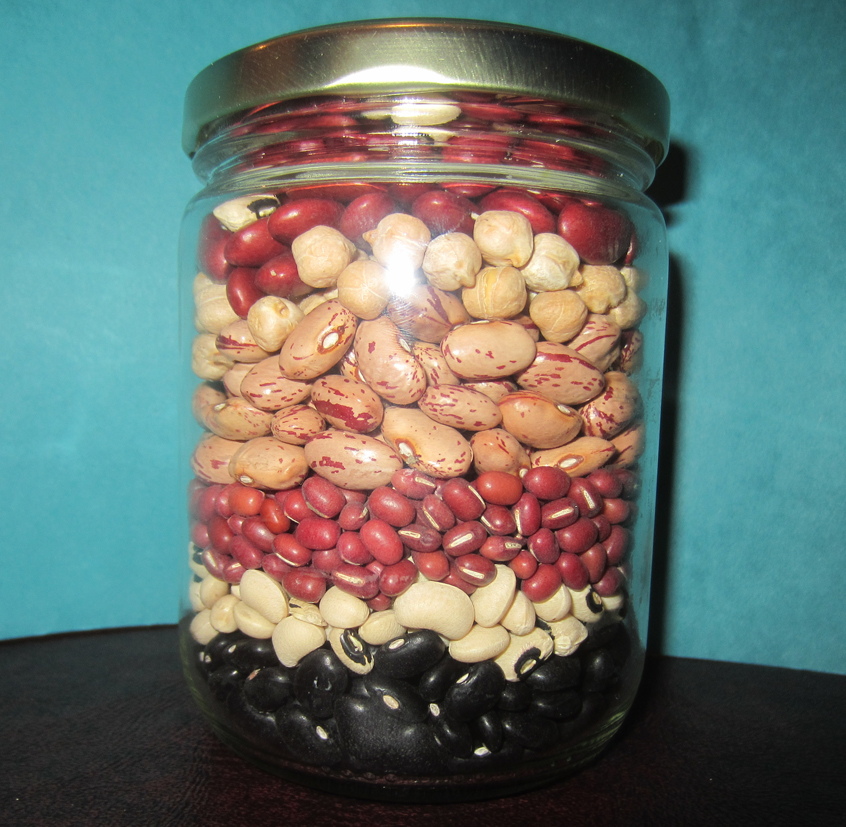 Beans, beans, good for your heart…
So you are back to read more! How you bean?
All kidney-ing aside. (See what I did there?) If beans are not prepared right, they can be no laughing matter.
There are many reasons out there people are moving away from canned beans. Sure, they are convenient, but at what cost? No one needs extra sodium in their systems. No one likes to have to remove their rings because they don't fit from swelling. Also, that gooey mess at the bottom of the can is enough to turn anyone off of beans. I'm grossed out just thinking about it. Once we are on the topic of cans…Did you know that many cans contain BPA. Oh, you thought that was only for dollar store plastic? So did I. But it's true. Many cans contain BPA. The food may be organic, but at times the container is ruining that. Need more convincing to move to dried beans? I didn't think so.
So let's talk dried beans. You can buy them in the grocery store. Don't forget to pick through them looking for bad beans or little stones. There should not be too many. If you get them from a local farmer you will have a lot of picking and sorting to do. I put my 5 year old to work. It kept him busy a while, but there were no complaints.
Once you have your beans you should rinse them a few times and then let them soak in filtered water. They will begin to absorbs the water so you will want to make sure there are a few inches of water over the beans. Now go about your day and check on them over the next 24 hours to see if they need more water. Soaking the beans allow for shorter cooking time which preserves nutrients.
Now here is the magic. Rinse your beans and put in a pot with plenty of water. Bring to a boil and add a nice thick piece of KOMBU. That's what I said, KOMBU. It is part of the kelp family. It's eatable seaweed. Its thickness helps it stay in one piece through the cooking process. It also draws the gas out of the beans. YOU'RE WELCOME!
I usually boil my beans for about 1.5 hours. I tend to boil big batches at a time. I throw the kombu right int here. I also check it from time to time to make sure I do not need to add extra water. When they are done I rinse, rinse and rinse them right away. Don't forget to discard the kombu. After they cool I usually freeze them two cups at a time. Now they are all ready for when I make chillies, stews or dips.
Good luck. Send us your pictures of you beancipes!
Soon I'll write another blog or even make a video on onions. I can't put those two posts too close to each other or I'll get tear gas!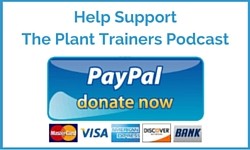 Don't forget to contact us at info@planttrainers.com with your question for our "Hey Plant Trainers" segment!
Do you want to create lifelong healthy eating habits for you or your family? Are you looking to help prevent heart disease, cancer and chronic diseases? Are you looking for guidance with your plant-based nutrition? We can help. If you are serious about getting results, you may be eligible for a FREE 30-minute Skype or phone consultation, where we can help you with your goals NOW. Easily book your session HERE. 
Subscribe to Adam's Journey by clicking here.
We hope you enjoyed this podcast! Please take a moment and leave us a rating and review over on iTunes – we would be grateful! This will help get our podcast out to others who may enjoy it. We promise to read your reviews and consider your feedback. This show is for you.
Please subscribe to The Plant Trainers Podcast on iTunes, Stitcher or Player.FM so you will know when we release a new episode. Now also available to Listen on Google Play Music!
Help us by spreading the news about our totally awesome Podcast!
Click here for a list of our services