Print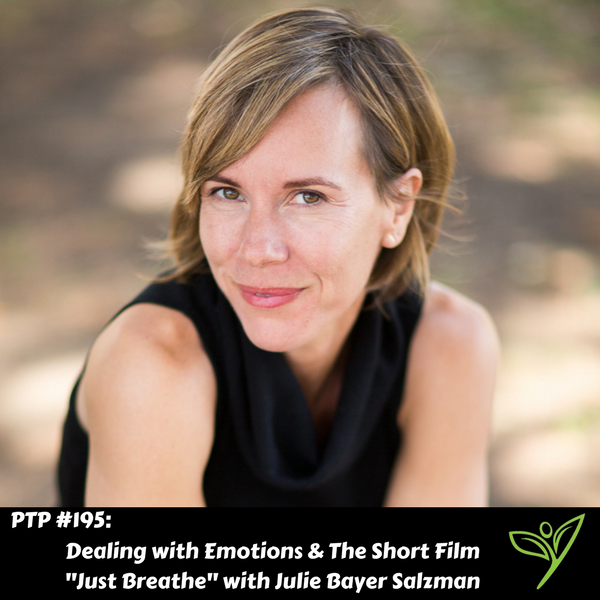 Podcast: Play in new window | Download
Subscribe: Apple Podcasts | Google Podcasts | Spotify | Stitcher | TuneIn | RSS

In today's episode of The Plant Trainers Podcast we talk about dealing with emotions and the short film "Just Breathe" with Julie Bayer Salzman. We were first intrigued by Julie and her husband Josh's films, "Just breathe" and "Release". As school teachers, we quickly understood that this was more than just a tool for children…it was a lesson for all. In our conversation, we talk to Julie about our emotions and the idea of emotional intelligence. We explore how teaching our children early about being mindful about their feelings can help keep their emotional levels stay strong throughout their lifetime. You'll be sure to get so many ideas on how you can start to calm yourself and react better in stressful situations.
A lover of powerful stories with rich imagery, Julie spent the first part of her career gaining a solid understanding of the nuts and bolts of commercial production. For over ten years, she produced and oversaw countless commercial campaigns for others before moving into writing and directing projects of her own at Wavecrest Films.
She and her partner Josh Salzman made their directorial debut with "Time & Tide", a documentary about the impact of globalization and global warming on the tiny South Pacific nation of Tuvalu. The film garnered numerous film festival awards, screened internationally, and was broadcast in the US on PBS.
Julie's sensitivity to subject and subject matter was fully realized and recognized in the widely celebrated short film "Just Breathe" – a film about the power of mindfulness to transform anger (as articulated by a group of elementary school kids). The unscripted piece was showcased on Oprah's Super Soul Sunday program in April 2015, plays internationally at children's film festivals and has so far been translated into Spanish, Italian, German and Hungarian.
Currently, Julie is raising money to do a series of short films about Mindfulness, as well as a film about toxic breast milk in Inuit women in the Arctic. She is writing an animated screenplay based on the true story of the two homeless dogs she and her family adopted,. Julie is developing commercial projects centered on sustainable and progressive businesses. When she's not working you can usually find her wandering in the hills with her camera in hand and dogs in tow, hanging out with her tribe or just at home digging in the dirt.
In this episode we discuss:
Moments in nature

Getting into film

Creating positive social impact

Commercial positive impact

"Just Breathe"

Emotions in children and adults

Emotional intelligence

Mindfulness

Expressing emotion

How to use mindfulness before reacting

Where to start

Mindfulness lighting up creativity
Links to things we mentioned:

Just Breathe – Documentary on YouTube
Release – Documentary on Youtube
Julie Bayer Salzman – Wavecrest Films, Instagram, Facebook
Thank you to this month's Patrons for supporting us on Patreon:
"Joe"
Millie Pearson
Stu Dolnick
Mary Lou Fusi



Don't forget to contact us at info@planttrainers.com with your question for our "Hey Plant Trainers" segment!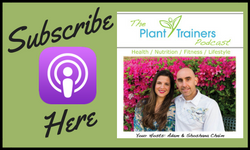 We hope you enjoyed this podcast! Please take a moment and leave us a rating and review over on Apple Podcasts – we would be grateful! This will help get our podcast out to others who may enjoy it. We promise to read your reviews and consider your feedback. This show is for you.
Please subscribe to The Plant Trainers Podcast on Apple Podcasts, Stitcher or Player.FM so you will know when we release a new episode. Now also available to Listen on Google Play Music!
Help us by spreading the news about our totally awesome Podcast!
Click here for a list of our services