Print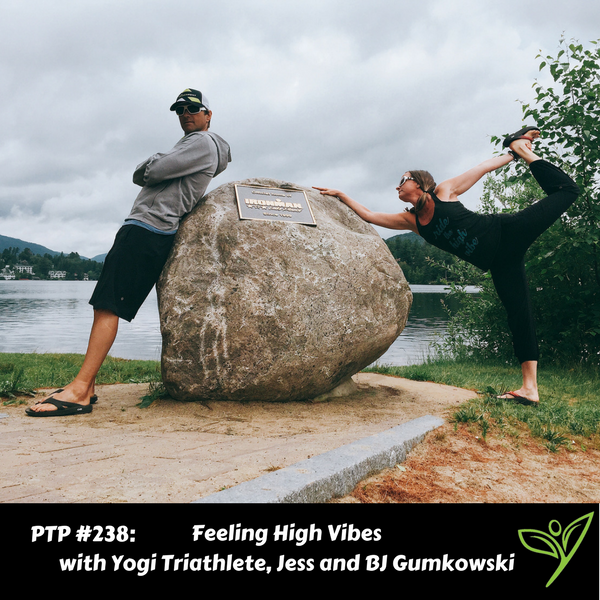 Podcast: Play in new window | Download
Subscribe: Apple Podcasts | Google Podcasts | Spotify | Stitcher | TuneIn | RSS

In today's episode of The Plant Trainers Podcast we talk to the Yogi Triathlete, Jess and BJ Gumkowski about high vibes. High vibes is the state we all want to be in – feeling good, moving with the flow of life and being our very best positive selves. We talk about how our exercise, the people we interact with, the food we eat, getting still and the way we talk and think all affect our vibes. Jess shares how she used to be a very low vibe person (she was kind and caring, just not so much to herself) and how she made small changes to be the high energy, positive thinking, trail running Yogi Triathlete she is today. There is a really great connection between the 4 of us on this show and we hope you feel it!
Jess is Head Yogi at Yogi Triathlete. She is a yoga instructor, meditation teacher, multi-time Ironman triathlete, ultra runner and podcaster. Jess is a Vegan Lifestyle Coach and Educator and author of the Yogi Triathlete Cookbook: High Vibe Recipes for the Athlete Appetite. She credits mindfulness practices and high vibrational eating with creating significant and meaningful changes in her health, career, and relationships; and holds both essential to peak performance in sport and life. Jess has well over a decade of experience working with athletes on body and mind mastery.
BJ is an 11x Ironman triathlete, yoga instructor, podcaster, personal trainer and mindfulness-based triathlon and running coach. His zeal for life is infectious as is his passion for serving those around him in achieving their greatest dreams.
BJ's mindfulness practice was born out of his darkest night and has since become a focal point of his training. He is certified in Plant-Based Nutrition from the T. Colin Campbell Center from Nutrition Studies and is currently one of the top Ironman triathletes in the USA and he's doing it all on plants.
Together they are on a mission to create a better world by changing the face of athleticism, teaching mindfulness, sharing stories through the Yogi Triathlete podcast and promoting a healthy lifestyle through plant-based nutrition.
In this episode we discuss:
What is Yogi Triathlete?

Triathlon life – athletes and sherpas

Getting into yoga practice

Yoga supports triathlon training

High vibes

Getting still to be a better person

Getting still for athletes

Meditation

Becoming plant-based

Mindful eating

Vegan dog food

Yogi Triathlete Cookbook
Links to things we mentioned:
Thank you to our sponsor, Health IQ. To see if you qualify, get your free quote today at healthiq.com/planttrainers or mention the promo code "Plant Trainers" when you talk to a Health IQ agent.
Yogi Triathlete – Website, Facebook, Instagram, Twitter, YouTube
Yogitriathlete Cookbook, High Vibe Recipes for the Athlete Appetite By Jess Gumkowski
Yummy Foods Activity Book For Kids
Thank you to this month's Patrons for supporting us on Patreon:
"Joe"
Millie Pearson
Stu Dolnick
Mary Lou Fusi
Carmen Fanous
Emily Iaconelli
Spanish Armada


Don't forget to contact us at info@planttrainers.com with your question for our Plant Trainers Facebook Lives!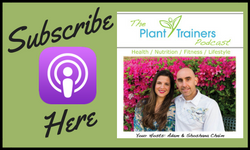 We hope you enjoyed this podcast! Please take a moment and leave us a rating and review over on Apple Podcasts – we would be grateful! This will help get our podcast out to others who may enjoy it. We promise to read your reviews and consider your feedback. This show is for you.
Please subscribe to The Plant Trainers Podcast on Apple Podcasts, Stitcher, iHeart Radio or Player.FM so you will know when we release a new episode. We're also available to Listen on Google Play Music!
Help us by spreading the news about our totally awesome Podcast!
Click here for a list of our services