Print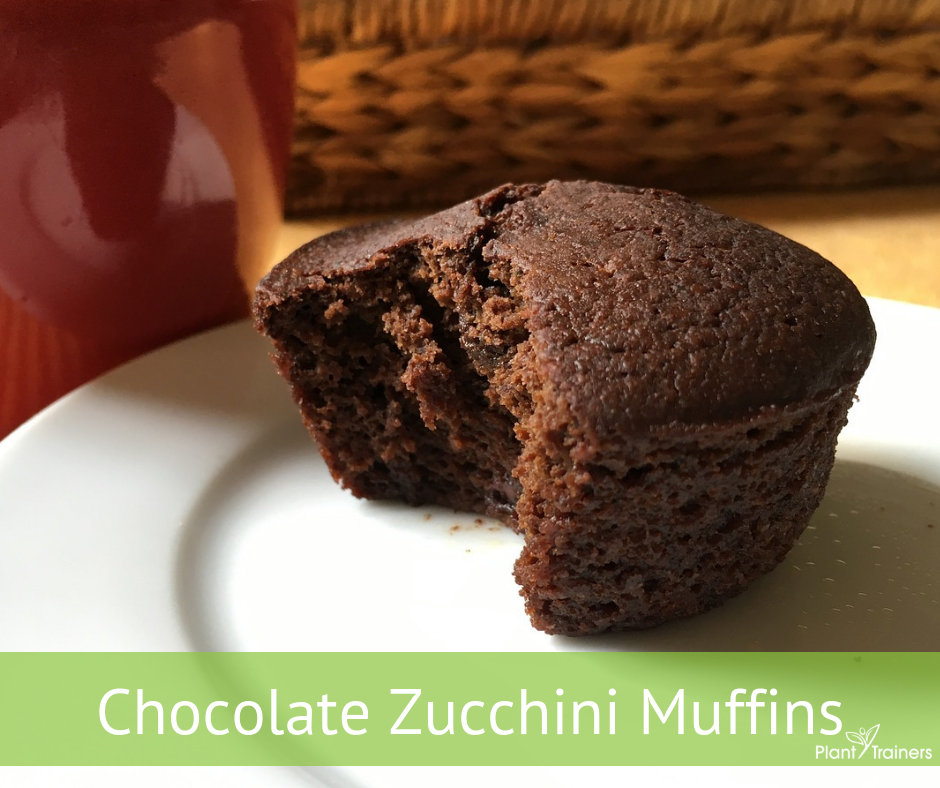 I wanted a recipe for my kids to have at school birthday parties that they would be happy to see and I would be happy to feed them. So this is what I came up with. You can omit the chocolate chips if you want, or just sprinkle a few on top as I do.
Ingredients:
1 1/2 cups gluten-free flour blend (I use Bob's Red Mill)
4 Tbsp raw cacao powder
1 tsp xantham gum
1 tsp baking powder
1/2 tsp baking soda
1/4 tsp salt
1/2 tsp ground cinnamon
Add 1/2 cup melted coconut oil (plus extra for greasing muffin tin)
1/2 cup coconut sugar
1/4 cup + 1Tbsp unsweetened applesauce
1 tsp vanilla
2 tbsp ground flax seeds + 6 tbsp water (refrigerated for 10 minutes)
1 cup shredded zucchini (about one medium zucchini)
3/4 cup chocolate chips (or just sprinkle a few on top)
Directions:
Preheat oven to 350°F
Line a muffin tin with liners or generously grease the inside of each cup with coconut oil.
Whisk the two tablespoons of ground flax seeds with six tablespoons of water. Let the mixture sit in the fridge until it thickens. 
Shred zucchini using either the smaller or larger of the two shredders on your box greater. After shredding DO NOT squeeze the liquid out of the zucchini.
In a medium bowl combine flour, xanthan gum, cacao, baking powder, baking soda, salt, cinnamon.
In a small bowl, mix the coconut oil, coconut sugar, vanilla, and flax mixture. Add in shredded zucchini and stir again until well combined.
Add wet mixture to dry mixture and stir until combined taking care not to over mix. Fold in chocolate chips if you desire.
Divide batter into the 10 or 12 muffin cups depending on how big you want them. Bake for 20 minutes or until a toothpick inserted in the middle of a muffin comes out clean.
~ Plant Trainers