Print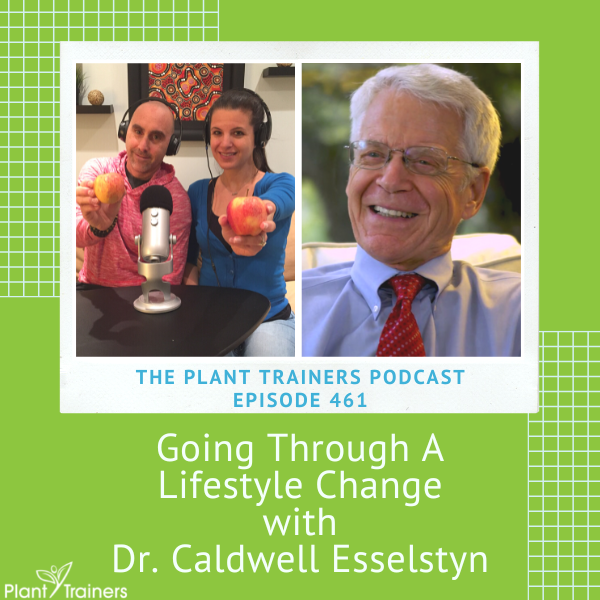 Podcast: Play in new window | Download
Subscribe: Apple Podcasts | Google Podcasts | Spotify | Stitcher | TuneIn | RSS

In today's episode of The Plant Trainers Podcast we bring back one of our classics that put us on the plant-based podcasting map: Prevent and Reverse Heart Disease with Dr. Caldwell Esselstyn. It was an extreme honour. Dr. Caldwell Esselstyn is known for being one of the founding fathers of the plant-based lifestyle and is the author of the book Prevent and Reverse Heart Disease. We covered a lot of the questions and uncertainties out there. We hope this conversation will help you or someone you care about cross that line from uncertainty to taking action. To be able to prevent and reverse heart disease and many other chronic illnesses just like Adam did.
Dr. Caldwell Esselstyn is widely recognized for his role in the documentary film, Forks Over Knives. Twenty-three years ago, while chairman of the Cleveland Clinic's Breast Cancer Task Force, Dr. Caldwell Esselstyn wanted his peers to do more in the way of preventing heart disease as he found the research on plant-based diets to be extremely strong. He and his family adopted a plant-based lifestyle and he is responsible for so many others following suit with tremendous results. He and he is his wife, Ann, are full of energy and spirit.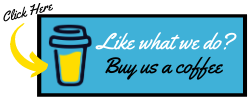 In this episode we discuss:
Coronary heart disease

Preventing heart disease

Reversing Heart disease

Why people who feel healthy should go plant-based

All food groups in moderation

Oils for brain function

Egg whites

Different plant-based camps

Message to parents who are feeding their children cow's milk

Exercise

Chelation therapy
Links to things we mentioned:
Sign up for our newsletter – get our Plant-Based Comfort Foods FREE
Dr. Esselstyn's Website, Facebook, Twitter, Instagram
Prevent and Reverse Heart Disease by Caldwell B. Esselstyn Jr. M.D.
Micronutrients That Improve Heart Health
Be A Plant-Based Woman Warrior with Ann and Jane Esselstyn – PTP450
Prevent and Reverse Heart Disease with Jane Esselstyn – PTP123

Thank you to this month's Patrons for supporting us on
Patreon
:
Millie Pearson
Mary Lou Fusi
Spanish Armada
Mark Jeffrey Johnson


Don't forget to contact us at info@planttrainers.com with your questions!
We hope you enjoyed this podcast! Please take a moment and leave us a rating and review over on Apple Podcasts – we would be grateful! This will help get our podcast out to others who may enjoy it. We promise to read your reviews and consider your feedback. This show is for you.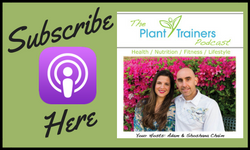 Please subscribe to The Plant Trainers Podcast on your favorite podcasting platform.
Help us by spreading the news about our totally awesome Podcast!
Click here for a list of our services