Print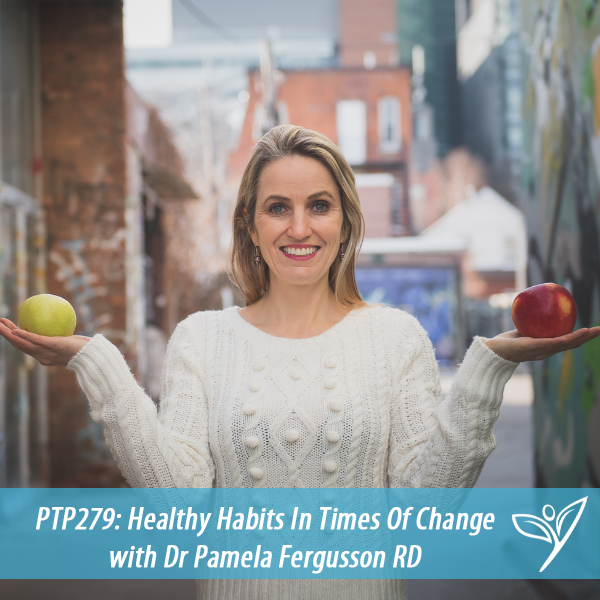 Podcast: Play in new window | Download
Subscribe: Apple Podcasts | Google Podcasts | Spotify | Stitcher | TuneIn | RSS

In this episode of The Plant Trainers Podcast, we talk with Dr. Pamela Fergusson RD about maintaining healthy habits in times of change. Whether you are in your 20's, 30's, 40's, or have turned 40 more than once 😉 you have been through a change in your life and you likely will again. Sometimes change is welcome and easy. Other times it can be stressful, but it usually means our routines and even our environments are changing. So how do we keep our healthy lifestyle values in check?
Pamela Fergusson gives us some really great practical ideas, as she has done it all. She became a parent, adopted 3 children at once, moved across the country and so much more. We never know what our journey will look like, so let's get some great ideas on how to keep with things as we arrive at the different pit stops of life. Why not tag us on Instagram or Facebook @planttrainers of you taking part in a healthy habit so we can all be inspired!
Pamela Fergusson is a Registered Dietitian with a Ph.D. in nutrition, and over 15 years of experience with changing lives through better nutrition. She worked as a lecturer in nutrition at the Liverpool School of Tropical Medicine, UK and Ryerson University here in Canada. Pamela is a member of the Dietitians of Canada Leadership Team on Sustainable Food Systems Leadership Team and the advisory boards of Balanced and Conscious Eating Canada.
She has worked as a Dietitian in North America, Europe, Africa, and Asia for organizations such as Unicef and the World Food Program and has experience in research and teaching as well as public health and clinical practice. She now has a private practice in British Columbia and loves to spread the message of plant-based positivity.
Besides having a love for nutrition, she's a runner and speed walker who believes in the power of activity to help improve our mental and physical health. She eats a whole food, plant-based diet and loves to cook and bake with her four children.
In this episode we discuss:
Giving children Independence

Becoming parents

Plant-based pregnancy

Organic

Coping mechanisms for managing stages of change

Nurturing the parent relationship

Watching documentaries with kids

Challenges with older kids and diet

Moving across the country

Routine

Fast cooking

Tips for making it work
Links to things we mentioned:
Our awesome t-shirts
Pamela Fergusson – Website, Instagram, Facebook, Twitter
Discipline, Change and Family with Guilt Free TV's Jeff Morgan – PTP257
Changing Habits with Jonathan Chant – PTP107
Thank you to this month's Patrons for supporting us on Patreon:
"Joe"
Millie Pearson
Mary Lou Fusi
Carmen Fanous
Emily Iaconelli
Spanish Armada
Michele Olender


Don't forget to contact us at info@planttrainers.com with your question for our Plant Trainers Facebook Lives!
We hope you enjoyed this podcast! Please take a moment and leave us a rating and review over on Apple Podcasts – we would be grateful! This will help get our podcast out to others who may enjoy it. We promise to read your reviews and consider your feedback. This show is for you.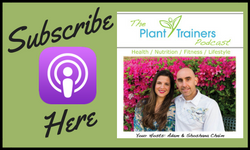 Please subscribe to The Plant Trainers Podcast on your favorite podcasting platform.



Help us by spreading the news about our totally awesome Podcast!
Click here for a list of our services